The Future is not ours to see...
THE FUTURE IS NOT OURS TO SEE...(1)
In Spanish, if you want to refer to events that have not yet happened you can make use of three possibilities:
1. The
Future Simple
(Futuro Simple)
. So-called for being a single word
· 1st Conjugation:
Amaré, amarás, amará, amaremos, amaréis, amarán
· 2nd Conjugation:
Comeré, comerás, comerá, comeremos, comeréis, comerán
· 3rd Conjugation:
Partiré, partirás, partirá, partiremos, partiréis, partirán
·
Dicen por la television que mañana
lloverá
(It will rain tomorrow; they say on tv)
2.
The periphrastic construction
IR + A + infinitive
·
Esta tarde voy a hacer los deberes en la biblioteca
(This afternoon I am going to do my homework in the library)
·
El mes que viene el Real Madrid gana seguro
(Next month Real Madrid will surely win)
Although these three forms of expressing future time are roughly interchangeable with few costs from the semantic point of view, it is also true that using one instead of the others comes at the expense of some important hues in the pragmatic meaning one wishes to convey.
Cognitive linguistics (Langacker, 1987) may give us a hand to distinguish the subtle difference among, say:
·
La semana que viene
doy / voy a dar / daré
una fiesta
(Next week I will throw a party)
The concept of
image
is a valuable tool to achieve our objective. Every language expression has a truth value and another content related to how a speaker mentally represents a situation.
Being the truth value of these three "future tenses" the same, what varies here is the speaker´s mentally representation, to be precise,
the "way" the speaker places himself in relation to the event
1. When the speaker uses the future simple (
cantaré
) he is mentally taking a stance "inside" the moment of the utterance, and
describes a later moment without "linking" it to the present
In
La semana que viene DARÉ una fiesta
the speaker conceives the event as "not involved in it", as
a little "detached" from the present.
2. On the other hand, by using the present tense, the speaker
pulls the future event toward the present
as if he gets "more involved" because he consideres that event a "fact" not a mere hypothesis
La semana que viene DOY una fiesta
3. The periphrastic construction can be seen as an intermediary solution. The event is seen with its hypothesis value, but at the same time, thanks to the meaning of movement conveyed by the verb
IR
, the speaker has some signs for
making that hypothesis nearer an actual fact because he "starts moving towards there"
La semana que viene VOY A DAR una fiesta
The following is a sketch of how Cuenca and Hilferty (1999) view the cognitive functioning of these different future structures:

September 5, 2018
Mi vida antes del Covid- 19 (IMPERFECTO) A-2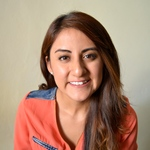 Alejandra Santiago
August 7, 2020
팔랑귀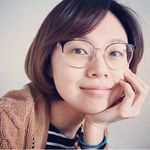 The Origins of popular English Idioms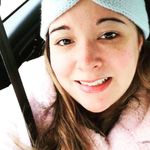 Jen Mc Monagle
August 7, 2020