The Importance of Developing a Learning Methodology
What is your learning methodology?
This is a very important question I ask all of my students, beginning with the first class. Although, being able to articulate your learning methodology may take some time (possibly upper B1 and on), nonetheless it is a question that should not be avoided.
But, what is learning methodology?
I define
learning methodology
simply as
your strategical understanding of how you receive information to best learn
. If you want to get a little more technical
methodology
is defined as
a body of methods, rules, and postulates employed by a discipline : a particular procedure or set of procedures
. So, knowing the method in which you
"get it"
, is of utter importance and should be a teacher's priority. If my students don't know their methodology (process of learning best), then I help them define and formulate it as we continually take classes together.
First
, I ask questions, I ask students how they have learned traditionally and if they liked it or not. I ask, "what were some of the most memorable learning experiences through your language journey?" For instance, when I studied Mandarin 1, I distinctly remember how creative and motivated I was for role-play exams. Through this process, I realized I learn best by putting the words and lessons to practice immediately within a story. As a student, practical use is of utter importance to me and as a writer applying what I am learning into a story makes it clear for me.
Second
, I evaluate verbal and body language as best as I can. For instance, some of my students cannot continue reading an article if they misspell a word, they must make the correction immediately before moving on. These students, I correct after a sentence of two when there are errors. Some students will continue reading without stopping, and to correct them before completing a paragraph may break their focus or discourage them from reading with confidence. Therefore, students who are more resistant to immediate correction, I wait after a paragraph, segment or even the end of class to share notes and corrections.
All of these cues and behaviors are important in developing a student profile, which leads to a more well informed methodology when combined with past learning experiences and future language goals.
Finding your methodology for learning is an ever-evolving process
, however it is of utter importance to identify. There is a quote attributed to Albert Einstein that says,
¨If you judge a fish by its ability to climb a tree, it will live its whole life believing that is it stupid."
I find some of my students have developed a disdain for grammar because of the way it was taught, which is usually programmatic, repetitive and disconnected from their real life experiences. So, when I sense a frustration or lack of enthusiasm to learn grammar, I adjust and help my students determine how they can best understand grammar rules outside of traditional methods. Methodology should be personalized as best as possible to maximize the learning experience.
In conclusion, there are several different theories and approaches to learning styles that I do not have room to explain, however every student should understand the importance of a learning methodology.
Take some time to consider how you learn best as a student, and as a teacher think about the variations of responses you've received from students in order to help with constructing a learning methodology with them.
May 30, 2019
The Importance of Developing a Learning Methodology
Mi vida antes del Covid- 19 (IMPERFECTO) A-2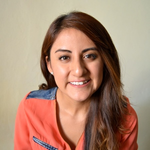 Alejandra Santiago
August 7, 2020
팔랑귀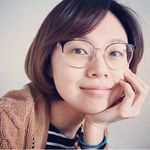 The Origins of popular English Idioms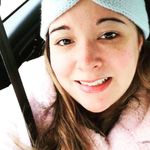 Jen Mc Monagle
August 7, 2020