The Keys to Learning a Second Language (and not forgetting it)
While learning a language may seem easy at first, just learning the basics like how to write each letter or character and how to read them, simple words and sentences, etc. Eventually I find most people hit a wall, they feel stuck and like they aren't retaining or learning anything past a certain point.
I myself have felt this feeling. I have attempted to learn many languages, including Spanish, Russian, and currently I'm learning Japanese. While most of the Spanish and Russian didn't stick, the Japanese is and this is due to the methods I am going to share with you now.
1) Review always comes before New👈
In order to learn and become fluent in a language, you need to not only learn it but you need to memorize it. It should be second nature to use the things you learned previously, but usually it isn't. This is because people don't go back and review often enough. They move on and eventually forget things they already learned.
When I am learning with a book or a set of lessons, I always go back and review an entire lessons practice activities before starting the new lesson. This helps get my mind working in the language I'm learning and gets me ready to move on to something new, and keeps me from forgetting things I've already learned.
2) Write, Read, Listen & Speak📔 📖 👂 👄
This one might seem obvious, but if you are learning with something such as an app, you may not be writing the language or speaking it much. If you are using an app, make sure you repeat everything you do out loud and don't just match things and fill in blanks and think you've learned the language.
Writing and reading can be a more difficult task. For example, you need to know specifically how to write each letter or character. I suggest turning to either a teacher or, if you need something for free, YouTube can be helpful for this. For reading, once you are up to the task, find some children's books in the language you're learning to get started. These will use simple language that should be easy for you to read or if you have to translate. Don't just read in your head, you will want to read out loud to practice speaking and pronunciation.
While this may be the most daunting thing to do, it is the ultimate goal of learning the language. Find a way to have a conversation with a native speaker of the language you're learning. If you feel uncomfortable with speaking, you can start by chatting online and work your way up to speaking. The sooner you start to actually try to speak and have conversations, the sooner you will begin to comprehend and truly learn the language.
4) Learn how to ask for Help 🤔❓
Now I don't mean ask for help in general, I mean in the language you are learning. Some key phrases I suggest learning for any new language are "Could you speak more slowly?", "Please say that again?", and when all else fails, be able to ask if they speak your native language in a pinch. Another helpful question is to ask them how to say what something is. For example, if you hold something up such as an apple, but you don't know how to say the word in the new language, be able to ask "How do you say this in (language)?" so that you can learn as you go.
I am sure you already know that you need to practice as often as possible to learn, but if you don't set a schedule you may not stick with it. I personally set out time to learn Japanese multiple times a week, and it has really helped my progress. I will also use apps to practice on the go when I have time, but it's not the same as sitting down and actually reading, writing, and speaking the language. I recommend actually setting aside time at least 3 times a week, preferably more if you can. If you are taking lessons, this can be the time you do your homework and other work assigned to you. Personally, I take this time to learn at least half of a new lesson in the book I'm learning from (after I review of course) but if I have free time I may keep going and learn an entire new lesson.
There you have it! These are my top 5 keys for learning and retaining a new language. I hope you enjoyed and that this was of some help to you. Happy learning! 😊
January 30, 2020
The Keys to Learning a Second Language (and not forgetting it)
Mi vida antes del Covid- 19 (IMPERFECTO) A-2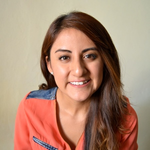 Alejandra Santiago
August 7, 2020
팔랑귀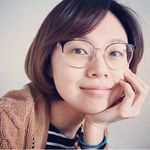 The Origins of popular English Idioms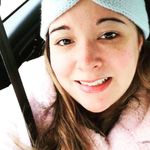 Jen Mc Monagle
August 7, 2020