'The Manchester of Italy'
BRITISH DAY SCHIO, N.ITALY.
October 2019 marked the the third year of my life in Italy. I wasn't meant to stay – although I'd certainly dreamed about it. And if you'd told me back in 2016 that in the not too distant future I'd be visiting a little-known Italian town called Schio (Ski-oh) getting excited about eating fish and chips, I really wouldn't have believed you!
But there I was sitting in Schio, staring at my lunchtime fare with
glee
. Would it match up to the
reel deal?
(forgive the pun). The dish was actually very good – hot, fresh, lacking in optional Northern-esque gravy, but not in portion size or
tartar sauce
. I also learnt the word for Cod – Merluzzo
So how did I find out about Schio and the British Day Festival?
Exactly one year prior I was cycling through Schio, nearing the end of a 600km bike tour, heading west towards Passo Pian delle Fugazze – a near 26km climb which would,
eventually,
 drop me into my final destination of Rovereto.
Before cycling up the climb I decided on a cafe stop and found myself at the bar, answering the same questions an expat always answers. This time however, my response didn't bring forth mention of football, more the fact that the town of

Schio is known as the

"Manchester of Italy"

. I honestly thought they were

having me on,

and when pushed on the subject an older chap nursing his morning vino bianco

piped up

and mentioned the wool industry. I was intrigued and left with a spring in my step and a mental note to google it all later, first I had a mountain to get over.
My research confirmed that the production of wool and textiles does indeed link the two cities of Schio and Manchester. Schio was developed under the Venetian Republic (697 AD until 1797 AD) and it became
the
 place for wool production and fine fabrics.
Venetian diplomat Nicolò Tron, founder of the
Tron Wool mill
in Schio, spent some years in England as an ambassador to Queen Anne. On his return home in 1717 he brought with him the inspiration and skilled English workers to experiment with new
weaving
, dyeing and raw material use technologies. And recreate the hydraulic steam pump technology he had witnessed whilst abroad.
In the 19th Century Schio's wool industry was thriving thanks to one Francesco Rossi who in 1817 had founded 
Lanerossi. 
However it was his son Alessandro who went on to develop the business into
the
most revered wool producer in Italy. In 1862 Alessandro built Schio's 
Fabbrica Alta
, inspired by the European multi-floor model factories he'd visited in Manchester. Still standing today, the inspiration and connection to Manchester's former mills is obvious, even down to the red brick used. However, those in Manchester have been
gentrified
into luxury city-centre apartments, whereas 
La Fabbrica Alta
 is no longer. Open only for special events like the art exhibition by local students I had the opportunity to visit.
Schio, 2019. No Lycra in sight, I was 
the only
Mancunian
in the village
(probably) walking along Union Jack lined streets. It was beautifully bizarre, and being asked where I was from became a pleasure when I saw people's reactions. It was certainly a refreshing change from having to make Brexit small talk, it didn't matter…we were all there to celebrate the good things! Not that Brexit hadn't had its effect… apparently an ambassador from Rome was meant to show but didn't because of
La
Brexit.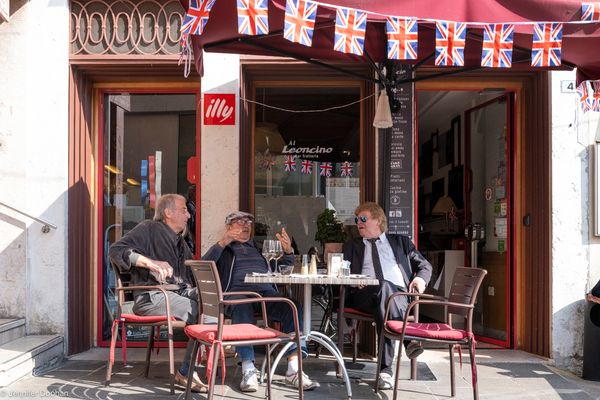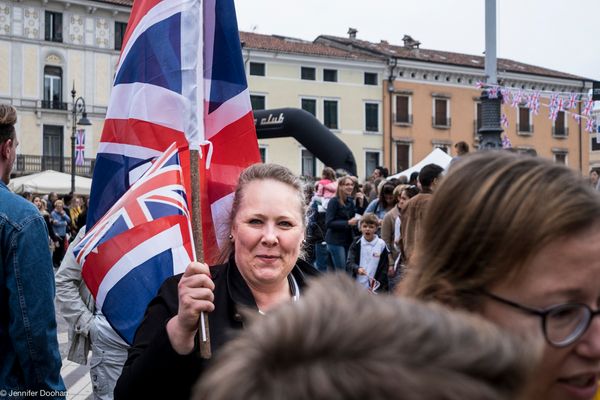 Visitors wandered about the festival waving flags around in their British inspired Sunday best – with a
dash
of medieval and Steampunk attire thrown in for good measure.
I found myself on 'Carnaby street' browsing vintage clothing, snapping away as an imitation baby spice
launched
herself toward me mid-mime, and testing my language ability with London ghost stories translated into Italian.  I drank beer from a London bus converted into a pub, did a Schio history quiz, and went to watch "Move over Mrs. Markham" (
Il Letto Ovale
) courtesy of Mr Claudio Canova, the Brains behind the whole wonderful event.
However dear reader, the best I've left 'til last…I fearlessly
'papped'
the queen Mum in her black cab before her official city tour.
But didn't she die in 2002…
 I hear you ask.
I do think it's a shame that I as a Mancunian had no idea about Schio though, and the connection we share as cities. So much so, I actually wrote to Manchester Council today suggesting it be recognised for
Twinning
. If my home city can be twinned with Wuhan and St Petersburg I think why not Schio too!
British Day Schio is an annual event held every October.
April 9, 2020
Mi vida antes del Covid- 19 (IMPERFECTO) A-2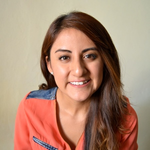 Alejandra Santiago
August 7, 2020
팔랑귀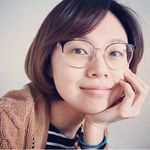 The Origins of popular English Idioms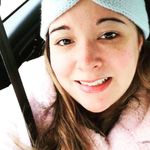 Jen Mc Monagle
August 7, 2020