The most entertaining sources to learn Russian
In this article I am going to share with your entertaining sources to learn Russian. It's very important to communicante with native speakers and at the same time listen to them talking, singing or making jokes. You will create a language environment around you, start to disaitnguish new language thanks to hearing the authentic speech and learn something new or have fun while learning a new language.
First of all you can listen to the radio on Russian. The russian radios are : Russkoe Radio Русское Радио , Russian Hit Русский хит, Europa plus Европа плюс, Radio of Russia Радио России, Culture radio Радио Культура, Vesti FM Вести FM, Mayak Маяк, Autoradio Авторадио, Humour FM Юмор FM. You can download a mobile application with Russian radio stations and listen to it while walking.
Films could of great help to you. Visit this website:
sovietmoviesonline.com
. Here you can find a lot of Russian old and modern movies with subtitles. Films are really entertaining, and that helps you to learn a language in a relaxing atmosphere. In general, films last about one hour thirty - two hours, so you will be really immersed in the language and culture. Another youtube channel with russian movies is Mosfilm Мосфильм.
TV shows, Russian TV. If you like to watch TV shows this option is for you. The most popular russian TVs are:
First Channel Первый канал
http://1tv.ru
Russia Россия,
https://russia.tv
NTV НТВ
http://www.ntv.ru
Culture Культура
https://tvkultura.ru
TNT-ТНТ
http://www.online-tnt.tv/bcast/
Domashnij-Домашний
https://domashniy.ru
While watching TV you can find a TV show or a programme to your taste which would be interesting and amusing for you.
Cartoons as well as films or TV shows are a good possibility to learn a foreign language. In Russian you can watch cartoons by Sojuzmultfilm studio Студия союзмультфильм- nice good animation from the times of USSSR, TV Smeshariki Cмешарики- a good modern cartoon with reflexions and conclusions. Masjanja Масяня is a wonderful comedy cartoon for adults. It has a lot of short series and it's very funny.
Articles, newspapers and magazines. If you like reading it will be a wonderful thing for you in learning Russian and getting new information from printed sources. It is at the same time a good means to familarize yourself with russian cyrillic alphabeth, to know correct written language and visual memorisation of words. You can read the following newspapers and magazines:
rbth.com
,
aime.ru
,
sobaka.ru
,
lenta.ru
,
psychologies.ru
,
kulturologia.ru
,
wonderzine.com
,
snob.ru
,
lifehacker.ru
,
thequestion.ru
,
postnauka.ru
,
livejournal.com
.
Songs with lyrics on Youtube. If you like music or singing this point is definitely for you. There are several avantages in listening and singing to songs with lyrics in subtitles: first of all, you learn new words, secondly, you will learn colloquial, informel expressions and vocabulary and trirdly, when you sing Russian songs together with a singer you will learn how to prononce the words like a native speaker.
Audiobooks. This source is magnificent for listening comprehension and for learning a new culture through audio stories, novels, fairy tales or just podcasts. You can listen to audiobooks alone or with Russian texts and English translations . Such kind of material you can find on
duotales.com
where are a lot of short stories and myths. You can listen to Russian classic literature on
ayguo.com
. Other good sites with audiobooks are:
loyalbooks.com
,
my-chekhov.ru
,
asbook.ru
.
You can listen a bit or watch a small video episode everyday and in a month you will see that a lot of Russian words which sounded unfamiliar to you before you can easily destinguish now. But don't put a pressure on you trying to undestand every single word. Your aim is to get a general idea, learn some new words and acquire a habit to distinguish speech while natives are talking. Don't skip the advertisments! This things can be not very intersting in your language but now you are listening to ads on another language and it can be a good way to learn a new culture. And of course, get pleasure when you watch russian movies, cartoons or listen to songs or audiobooks.
Good luck to you in learning Russian!
August 23, 2018
Mi vida antes del Covid- 19 (IMPERFECTO) A-2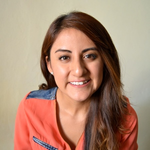 Alejandra Santiago
August 7, 2020
팔랑귀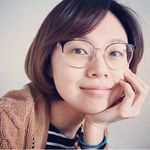 The Origins of popular English Idioms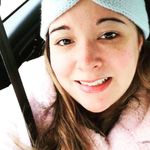 Jen Mc Monagle
August 7, 2020