The Number One Reason Why Spoken English is So Hard to Understand
All of my students tell me that the hardest thing for them in their English language learning is listening. "I can't understand anything!" they say.
It can be so frustrating to not understand native speakers. Especially when you've studied so much. What was the point of all those flashcards?
Let me explain why this happens. It has to do with the process of word stress. This is what happens when English speakers stress words - or parts of words. The stressed words stand out and are easier to understand.
That's great - but the words around them are much more difficult to hear.
For example, here's a simple sentence you might hear spoken:
Let's go out to your friend's house
Now here's the same sentence with the stressed words emphasized in bold.
Let's
go out to your
friend's
house
These stressed words are usually nice and easy to hear. They are the words that the speaker thinks are most important for the meaning of the sentence. They are loud and slow. So we call them
strong
words.
But words are strong because they sound different from the words around them. The words around them are spoken more quickly and more quietly. We call these
weak
words.
When words are spoken quickly and quietly they are definitely harder to understand! But that's not the only problem. Even more confusing is that because the words are fast, English speakers change the sounds in the words to make them easier to pronounce. This is especially true for American English speakers, who tend to be lazy with their mouths. So instead of nice BBC spoken English where each word is spoken clearly, our sentence now becomes:
Let's
gowowtuhyer
friend's
house._
Yipes! How did this happen? Well, generally in weak words:
The end of one word joins up with the beginning of the next word

New sounds can be produced when speakers shift from one vowel sound to another

Consonant sounds change to make them easier to speak faster
Let's go out to your friend's house
If
go out
is spoken nice and clearly, you hear two separate words, with two vowel sounds - oh in
go
and ow in
out
. Go / out. But when English speakers push the words together they don't stop making sound when they move their mouth from the oh to the ow. As their lips move back an extra sound - w - is formed. This sounds like:
Next, when the t of
out
and the next t of
to
join together, they become one t sound, and the oo of
to
shortens, becoming tuh - so we have:
Then
to your
is pushed together and
your
shortens to yer making:
And of course, it's all spoken together like one word:
gowoutuhyer
Phew! That was a lot to explain. But I hope now you can see why in this sentence you might hear things like wout or tuhyer - words you might look for in an English dictionary but you will never find.
OK…. and what can I do with all this information?
The first thing you can do is to listen to this pattern in English speech. Instead of catching only the strong words, start to listen to the weak ones and see what you hear.
To practice, you can get a recording of some spoken English with a transcript and listen to the strong words (elllo.org is a great resource). Then play it again and listen to the words that are weak. Now follow along with the transcript and see if you are able to hear the weak words. What happens to them when they are spoken?
If you really want to take this to the next level, you can listen to a phrase, pause the recording, and then write down what you hear. You can listen many times, try your best, and check your words with the transcript. This will help you improve. If you do this regularly, without a doubt you will understand spoken English.
The ear - mouth connection
The very best way to learn to
hear
weak words, however, is to learn to
speak
them. If you can pronounce sentences with these patterns you will hear them better. An English teacher can help you do this, or you can imitate what you hear in recordings and videos. The reverse is also true; the better you can hear English, the better you will be able to pronounce it.
In closing, I hope this article helped you understand one of the main reasons why spoken English can be so hard to understand. And, I hope that you got some tips for improving your listening skills so that you can understand more of the English around you.
January 18, 2018
The Number One Reason Why Spoken English is So Hard to Understand
Mi vida antes del Covid- 19 (IMPERFECTO) A-2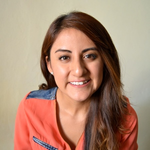 Alejandra Santiago
August 7, 2020
팔랑귀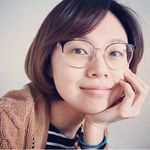 The Origins of popular English Idioms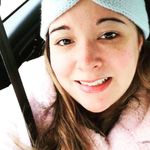 Jen Mc Monagle
August 7, 2020