The struggles of language learning. Plus some tips that helped me!
Below I give some advice on common problems I face whenever I start learning a new language. Perhaps reading this will help you on your journey too.
1. Having someone to practice with.
One issue I often face is finding someone else to try out my new vocabulary on or coverse with in any meaningful way. Even here in Italy, it can be difficult to find people to talk to outside of the basics such as ordering a coffee or asking for directions. One advantage of modern technology and high-speed internet connections has been the ability to connect with native speakers in my target language. I am able to have more diverse conversations on a range of topics from the comfort of my home and as a result, my confidence and speaking skills have greatly improved.
2. People responding in English.
Now, this is wonderful if you are learning English because so many people will naturally want to show off their own English skills and chat to you. However, if you are learning Italian in Italy like me then it can become frustrating. I often find that my accent gives me away and the person I'm speaking to immediately switches to English in an effort to display their proficiency. My tip here is to be confident and persevere with the target language, even if they won't respond in Italian at least this is a chance for me to speak.
Possibly the hardest part of all for me is being able to focus. With so many distractions around in today's ever-connected world it can be a battle to stay on target. Often I would find myself sitting down to do a half hours study only to realize an hour later that ive managed a few minutes having gone to look-up a word on google and then jumped from one article to the next before ending up on youtube looking at videos of cats!
The best thing to do here is to make family and friends aware that this is your study time. Turn off other devices and silence your phone. Turn off notifications, put on some classical music (baroque music can help to focus the mind), and remind yourself why you are doing this.
Learning can be expensive with all the private lessons, courses and materials available. You can easily begin to make a dent in your wages if you are not careful. Having a clear goal and learning plan helps with this. Studying in smaller and more focused chunks will produce better results and faster than a hundred unfocused and wasted lessons. Find a tutor or language partner that can help to motivate you and keep you on track, guide you through the learning process and get the most out of you in each lesson. You will find that having the right person will, in the end, save you money. Also, make use of the abundance of free materials out there from podcasts to youtube videos and online articles designed for those learning languages.
One of the biggest reasons for not learning a language I hear is the lack of time people have.
I have also claimed this to be my reason for not focusing more on improving my Italian but as it turns out there is plenty of time, you just need to manage it correctly.
For example, you might commute to work by car, bus or train. Use this time to read, listen to a downloaded podcast or go over last nights lesson. Instead of checking the news in the morning in your own language you could watch an English language programme or use the internet to find a radio station. If you watch movies or on-demand services in the evenings to relax then try changing the language setting to your target language. Speak to yourself around the house as you do some chores or make dinner. How many items in your kitchen can you name in English, have a translator app open while you are doing this to help you out. If you know a colleague who speaks the language then try out some new words during a coffee break. Are there things you could do less of in order to find the time you need? Maybe you are spending time on social media or another hobby that could be put aside while you focus on learning instead?
One thing that will truly make a big difference to your learning is consistency. If you do nothing else, make a decision today to practice every day. On the bus, in the shower, before bed, getting up 30 minutes earlier. It doesn't matter! Just make sure that you do it and the results will come.
I wish you all the best and I hope this has been of some use. Feel free to message me for advice or if you have any questions.
November 12, 2018
The struggles of language learning. Plus some tips that helped me!
Mi vida antes del Covid- 19 (IMPERFECTO) A-2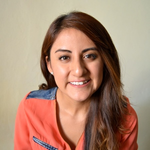 Alejandra Santiago
August 7, 2020
팔랑귀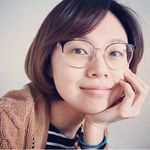 The Origins of popular English Idioms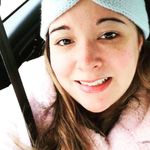 Jen Mc Monagle
August 7, 2020