The use of TPR in English Language learning.
TPR is an approach to teaching a second language, based on listening linked to physical activities. According to Google, Total physical response (
TPR
) is a language teaching method developed by James Asher, a professor emeritus of psychology at San José State University. It is based on the coordination of language and physical movement.
Teachers who use TPR in classes often find this engages the students more and they are more lively and motivated to learn. In my classes, this is what I try to use.
According to Universiti Sains in Malaysia's study , McCloskey (2002) stated that there is a critical period for first-language development. According to her, although a child might be born with all necessary equipment to develop language, language may not develop normally if the development is not triggered by language input at a certain age. Haynes (2005) mentioned that Piaget (1970) indicated that in the pre-operational stage (child between ages 2 to 7), children are not able to think abstractly but need concrete situations to process ideas. During concrete operations stage (child between ages 7 to 12), children have enough experiences to begin conceptualise and do some abstract problem solving, though they still learn best by doing. In explaining the importance of involving children in action and activity, Gardner Oct. 2014. Vol. 4, No.6 ISSN 2307-227X International Journal of Research In Social Sciences www.ijsk.org/ijrss 2 (1999) indicates that brain learns best and retains most when the organism is actively involved in exploring physical sites and materials.
Handoyo (2005) listed eight advantages of using TPR approach. The advantages are: a. TPR is a lot of fun as learners enjoy it and it can lifts the pace of a lesson and the mood; b. TPR is a memorable activity as it assist students to recognize phrases or words; c. It is good for kinaesthetic learners who are required to be active in class; d. It can be used both in a large class or in a small class because as long as the teacher takes the lead, the learners will follow; e. It works well with mixed-ability classes because the physical actions get across the meaning effectively so that all learners are able to comprehend and apply the target language; f. There is no requirement of preparing a lot of preparation or materials. The most important part is being competent of what you want to practise; g. It is very effective with teenagers and young learners; and h. TPR involves both left and right-brained learning.
Thanks to this study, we can now see how TPR can help us in learning English.
EFFECTIVENESS OF TOTAL PHYSICAL RESPONSE (TPR) APPROACH IN HELPING SLOW YOUNG LEARNERS WITH LOW ACHIEVEMENT ACQUIRE ENGLISH AS A SECOND LANGUAGE 1DR MOHD ZURI GHANI, 2NORR HUZIZA HANIM MOHD GHOUS 12 School of Educational Studies, Universiti Sains Malaysia .© 2013-2014 IJRSS & K.A.J. All rights reserved Available at http://ijsk.org/uploads/3/1/1/7/3117743/1_total_physical_response_tpr_approach.pdf Last Accessed 6.5.19.
May 9, 2019
Mi vida antes del Covid- 19 (IMPERFECTO) A-2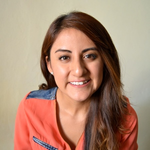 Alejandra Santiago
August 7, 2020
팔랑귀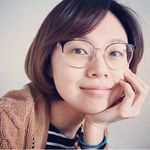 The Origins of popular English Idioms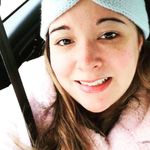 Jen Mc Monagle
August 7, 2020