To be a good student is beneficial
To be a good student is beneficial
You chose a teacher, booked a trial or a full lesson and is it your first lesson? And is it soon? Great! Are you ready?
I think a little instruction before your lesson may be useful. I can say that a lesson via the Internet is a great invention of humanity and I, as a student and as a teacher with modest experience (six years of online work) can congratulate you on the wonderful decision to study a language via this site and tell you some interesting things. I hope you know them, but my practice shows that not everyone does.
Before the lesson, please check the time on your computer and on the site, because many great lessons have gone because it was the wrong time. Your time is correct, your computer works properly, what about an internet connection? If you can't hear your teacher it's maybe not very effective. And the next step -- your headphones. Many students think that their loudspeakers are good, and it's true, but are you sure about an echo in your room? When you turn up the volume to maximum your teacher begins hearing himself and thinks about how his voice sounds. So, if you don't want to regulate your speakers maybe you can use headphones? Using headphones, you hear clearly all the details of pronunciation and if you have a microphone outside your headphones you're on the top because it's the best decision for your teacher to hear all that you say and how you say endings and other formerly hidden things. So, you use your speakers, but please not at full volume because the teachers want to hear something after your lesson also, and it's better if you have working headphones, and better if you have working headphones with an external microphone.
And do you know about the app that you will use during your lesson, all three buttons? This is because your teacher may be living on another continent and can't click on it. It always inspires when students think that the language teachers know all about computers because in most cases they know more about their language subjects and usually they cannot help the student with a technical problem. The teachers always try but, unfortunately, they have limited opportunities.
Okay, correct time, work computer, the Internet, and headphones, and "I'm not a duck, I know that I need to click". What's next? Just your time. When you decide to find time for the lesson, try to do it. Try to explain to your family that you really need it and find a place for that. I had a lesson with a student who tried taking the lesson on what looked like a table in a living room where the little children play with their many toys. It was like a little typhoon had struck in the background, and sometimes I could admire his wife in a bathrobe and obviously, mother-in-law and I could admire them often, I still remember the color of their bathrobes. I have nothing against family and I have also a little typhoon in my home but maybe you can concentrate more if you're not in a cafe (yes, I have had students in the cafe too) or between two doors. I know you can't reach an agreement with all members of your family, for instance, dogs and cats but you can try to find a responsible member of your family to look after them while you hide, and usually, teachers aren't monsters, they can understand and can wait for a little.
And the last thing, you really need to concentrate on the lesson. Please enjoy your meal at any other time or to be a good mother. Once I had an interesting lesson with a young mother who decided to study Russian with her child because of her husband, who is Russian -- a noble goal but 2 minutes into our lesson from under a table like a rabbit out of the hat she took a baby, really a little baby only a few months old and our lesson died. The little babies want to eat, and can cry at any moment -- they need a mother. I believe that this mother could not take the lesson nine months before, she didn't have time but after this happy moment, she also had no time for even a short lesson with a baby in her arms. Please, young mothers, stay with your children, don't make cry kids and teachers.
When the time of your lesson arrives don't worry. In front of you is a person like you, who doesn't know something also. You want to study, he or she wants to give you his/her knowledge. They will not hurt you, they're too far away from you.
I hope after these examples you will have an enjoyable time during the lessons to study language and to smile. It's a good way for this volatile life -- to increase your knowledge and to smile.
October 9, 2017
Mi vida antes del Covid- 19 (IMPERFECTO) A-2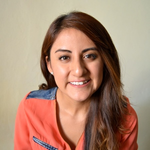 Alejandra Santiago
August 7, 2020
팔랑귀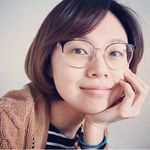 The Origins of popular English Idioms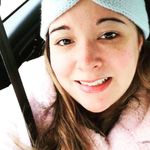 Jen Mc Monagle
August 7, 2020