Top 3 must-have apps in Mandarin Learning
Today I am going to recommend 3 must-have apps to any serious Mandarin learners. I have recommended to all my classes and they LOVE them!
The first app is Pinyin Chart/Pinpin. If you are a beginner and got frustrated in trying to pronounce pinyin correctly, this is the app for you. It has audio files coming with all possible combinations of pinyin. It has a recording button so you can hear yourself comparing to the standard pronunciation. It breaks into small learning sessions and you need to pass quizzes to unlock the next level challenge! 5-star rating for those just learn pinyin!
The second app is Skritter Chinese. Well if you don't care about learning character writing, you can skip to the third app now. Skritter is so far the best character writing practice app. It is fun, and it delivers result. But there is only one thing....it is quite EXPENSIVE, 14.99 dollars per month...it is worth it for those who struggle to memorize the stroke orders and hate boring character copying.
The 3rd app is Du Chinese. It is a great reading app for learners of all levels. It pushes daily reading materials ranging from "Newbie" level to "Advanced" level. The content varies from Chinese pop culture, modern life to jokes and short stories. It has audio files and English translations coming with all articles. There is one function "words" whick I like a lot. When you see any new words in the article, simply press it for 2 seconds and you can save it into your "words" notebook, where you can revisit them later. The words are even labeled with its HSK level! Great for test takers. It is a great app to build vocabulary. Best of all, it is all FREE! I hope you all enjoy learning Mandarin and these apps can help you! You are welcome to contact me or book a trial with me if you need help in learning Mandarin.
December 7, 2016
Mi vida antes del Covid- 19 (IMPERFECTO) A-2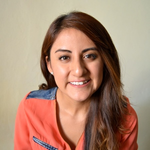 Alejandra Santiago
August 7, 2020
팔랑귀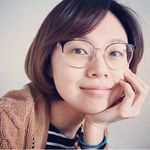 The Origins of popular English Idioms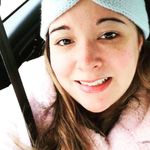 Jen Mc Monagle
August 7, 2020