Top 5 Books to Improve Your English
Reading books in English is the best way to learn new vocabulary, and put it into context to help you remember. It is important to choose a book that you can understand but also interests you. Reading a good book in a foreign language can be a very rewarding experience, as you improve your language skills alongside completing a challenging task. Here are a few of some top favorite, easy to read English books that could help you improve your English skills in an enjoyable way!
"The novel tells the story of a livestock pig named Wilbur and his friendship with a barn spider named Charlotte. When Wilbur is in danger of being slaughtered by the farmer, Charlotte writes messages praising Wilbur (such as "Some Pig") in her web in order to persuade the farmer to let him live." (Wikipedia)
"The novel tells the story of Ponyboy Curtis and his struggles with right and wrong in a society, of which he believes he is an outsider. Ponyboy and his two brothers — Darrel (Darry), who is 20, and Sodapop, who is 16 — have recently lost their parents in an automobile accident." (Wikipedia)
"A Wrinkle in Time is the story of Meg Murry, a high-school-aged girl who is transported on an adventure through time and space with her younger brother Charles Wallace and her friend Calvin O'Keefe to rescue her father, a gifted scientist, from the evil forces that hold him prisoner on another planet." (Wikipedia)
The Curious Incident of the Dog in the Night-time
"The Curious Incident of the Dog in the Night-time takes place in the year 1998 in and around the town of Swindon, England. The fifteen-year-old narrator of the story, Christopher John Francis Boone, discovers the slain body of his neighbor's poodle, Wellington, on the neighbor's front lawn one evening and sets out to uncover the murderer. His investigation is at times aided, and at other times hampered, by the mild form of autism he lives with." (SparkNotes Editors. "SparkNote on The Curious Incident of the Dog in the Night-time." SparkNotes.com. SparkNotes LLC. 2010. Web. 7 Jan. 2018.)
The House On Mango Street
"On a series of vignettes, The House on Mango Street covers a year in the life of Esperanza, a Chicana (Mexican-American girl), who is about twelve years old when the novel begins. During the year, she moves with her family into a house on Mango Street. The house is a huge improvement from the family's previous apartment, and it is the first home her parents actually own. However, the house is not what Esperanza has dreamed of, because it is run-down and small. The house is in the center of a crowded Latino neighborhood in Chicago, a city where many of the poor areas are racially segregated. Esperanza does not have any privacy, and she resolves that she will someday leave Mango Street and have a house all her own." (SparkNotes Editors. "SparkNote on The House on Mango Street." SparkNotes.com. SparkNotes LLC. 2004. Web. 3 Jan. 2018.)
These are just a few books that are a great way to practice English in a fun and entertaining way. I hope you decide to take a look at a few of them, as in my own experience I have found that reading is a great exercise if it is something you love to do in your free time.
January 10, 2018
Mi vida antes del Covid- 19 (IMPERFECTO) A-2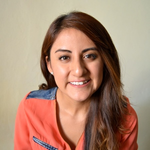 Alejandra Santiago
August 7, 2020
팔랑귀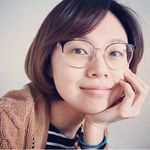 The Origins of popular English Idioms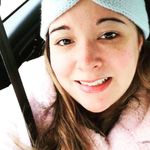 Jen Mc Monagle
August 7, 2020