Top 5 Mistakes I See With My English Students
During my time teaching English, I noticed a lot of patterns with my students. Some of these were specific to their native language, others were just due to habits their own non-native teachers had when they were young.
Though the number of different mistakes are countless, these are the five that I see the most on a regular day teaching English.
While teaching in Asia, I noticed that a lot of students tended to leave off the 's' when making certain nouns plural. For example "I have two sister" instead of 'sisters'. This, I told them, could sound confusing to a native speaker depending on the context. Over time, correcting this mistake can help you sound more natural and confident in your English.
My Spanish speaking students usually add an "e" before certain words that begin with an 's' sound in the English language, like "es-Spanish" or "es-Snow ". This, I realized, happens because there is no equivalent sound to start a word in Spanish. No Spanish words start with "S" and the letter itself is called "ese" so the sound is totally foreign to them. Not to worry, over time, it "estarts" to get easier.
My co-teachers in Taiwan would say "ood" or "ear" instead of "would" and "year". I'm still looking into the reason behind this phenomenon, because I wouldn't see it in words like "yes," for example. Regardless, it was strange because the question could be "what country would you like to visit this year?" and the words "what" and "you" wouldn't be affected by the accent. Either way, I'm happy to help my co-teachers and students improve their pronunciation!
This mistake, instead of being one related to beginnings, was all about the endings. My Taiwanese students would use two sounds "un" and "uh" to end their words because they were more used to ending in an open vowel. Words in Mandarin end with an open mouth, so they would say words like "orange-uh" or "pig-uh." This is very embedded in the way their tongues are used to pronouncing words but the younger the student, the easier it is to modify and learn!
5. "Is Difficult, teacher"
Back to Latin America! Spanish learners often say "is" instead of "it is" because of the way Spanish is structured. To say "it is beautiful" in Spanish, they need only say "es hermoso" and skip the "it" altogether in the conjugation of "to be". This, to them simplifies and facilitates the entire sentence. However, once translated, it doesn't quite work. We need to know what exactly is beautiful and "is beautiful" sounds incomplete. When my students learn that there is a subject missing, it solves the problem entirely!
October 18, 2018
Top 5 Mistakes I See With My English Students
Mi vida antes del Covid- 19 (IMPERFECTO) A-2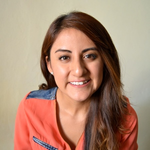 Alejandra Santiago
August 7, 2020
팔랑귀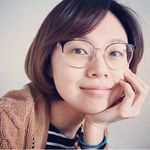 The Origins of popular English Idioms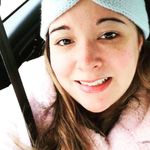 Jen Mc Monagle
August 7, 2020