Travel Guide - From Sao Paulo to Rio
Some of you might have heard about the famous route 101 from Sao Paulo to Rio before. I have made this trip for the first time some months ago and wanted to share some insights and tips with you! I hope you enjoy it.
You will need a rental car in Sao Paulo and here is the first thing to pay attention to. Different to the renting a car in the US or somewhere in Europe, there is no fixed fee for one-way rentals. You will have to pay an additional fee that is based on the distance between the two rental car station, which can be much higher than the fixed fee! Additionally, I would highly recommend renting a car with the full coverage for the trip – better safe than sorry!
First way: Sao Paulo to Santos 1 ½h drive
Some of you might know Santos due to its famous soccer players (i.e. Neymar). The route itself is quite unspectacular. However, be careful – it is supposed to be one of the more difficult ways to drive. You will drive up and down mountains that are very curvy and full of truck drivers. Once you arrive in Santos, you will have the chance to enjoy a small aquarium, a nice beach, and some great seafood restaurants. You will also see many large ships since Santos has a big and famous harbor.
Hint: Do not spend too much time here, there are more beautiful places to come!
Second way: Santos to Ubatuba 4 1/2 h drive
Some Brazil experts recommend Guaruja. Unfortunately, I did not have the time to go there, but if you do: try to make a short visit there.
Once you leave Santos, you should straight go on the Route 101. Most of the time you will pass near the Ocean and will be able to enjoy spectacular views. Ubatuba itself is a famous place for wind- and kitesurfing. It is surrounded by little hills which makes it a very special place. You should definitely enjoy the little city with small shops and nice looking houses. It is a wonderful and nice place but can be a bit pricey as it is very popular.
Third way: Ubatuba to Paraty 1 ½h drive
On the way to Paraty you should make a stop in Trindade, where you can find a nice beach and the "Piscina Natural da Caixa d'Aço" a natural spring. For both together you should plan at least half a day. Hint: On the way from Ubatuba to Paraty, mainly to Trindade, you will have to drive many hills up and down and there are not many gas stations around. So try to fill up your car in Ubatuba before you start this part of the trip. The gas prices in Trindade can be 3-4 times more expensive than somewhere else.
After you arrived in Paraty you should spend some time at the old downtown and also make a boat trip – you will find plenty of people offering you those trips for good prices. During the evenings you can have nice dinners at the restaurants, enjoy many artists on the streets and visit a variety of different stores.
I hope you enjoyed the first part of the trip! I will post the next part of it soon. If you have any questions about the trip or need some more information, I am happy to answer you!
March 1, 2018
Mi vida antes del Covid- 19 (IMPERFECTO) A-2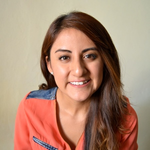 Alejandra Santiago
August 7, 2020
팔랑귀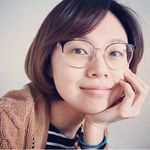 The Origins of popular English Idioms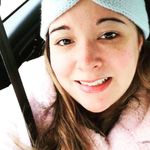 Jen Mc Monagle
August 7, 2020