Whenyourlegs don'twork liketheyusedto before;
AndIcan't sweepyouoff ofyourfeet;
Willyourmouth stillremember thetasteofmylove;
Willyoureyes stillsmile from your cheeks
These are lyrics from Ed Sheeran´s song "Thinking out loud". Why did I join the words together? Well, it is because when we speak in English, we don´t leave spaces between our words.
It is not a rule, but a guideline. Sentences are, on average, 12 words long. So in most sentences we will have 3 groups of 3/4 words. Like this sentence for example (with 10 words):
Whenyourlegs don'twork liketheyusedto before.
We need to be careful that we don´t just say the words faster. This exercise is not about speaking faster, but improving fluency. That´s why it is good to practice with songs or listening clips and hearing what words go together.
Try this exercise at home. Copy and paste the rest of the song (at the bottom of this article) into MS word, and join up the words that you think do not have a space between them.
Join up the words that Ed sings together, and join me in a lesson soon to check to see if you are right. If you can't do that, then email me back your answer and I will tell you if you are right, or you need to check again.
In my next blog post, I will show you some shortcuts and tips about what words are joined together, and what words are not. Stay tuned and have a great day. Bye :) Michael.
When your legs don't work like they used to before

And I can't sweep you off of your feet

Will your mouth still remember the taste of my love

Will your eyes still smile from your cheeks
Darlin' I will be lovin' you

Baby my heart could still fall as hard
People fall in love in mysterious ways

Maybe just the touch of a hand

Me, I fall in love with you every single day

I just wanna tell you I am
Take me into your lovin' arms

Kiss me under the light of a thousand stars

Place your head on my beating heart

Maybe we found love right where we are
When my hair's all but gone and my memory fades

And the crowds don't remember my name

When my hands don't play the strings the same way (mm)

I know you will still love me the same
Baby your smile's forever in my mind and memory
People fall in love in mysterious ways

Maybe it's all part of a plan

I'll just keep on making the same mistakes

Hoping that you'll understand
Take me into your loving arms

Kiss me under the light of a thousand stars

Place your head on my beating heart

Maybe we found love right where we are
Take me into your loving arms

Kiss me under the light of a thousand stars (oh darlin')

Place your head on my beating heart
Maybe we found love right where we are

Maybe we found love right where we are

And we found love right where we are
December 14, 2016
Mi vida antes del Covid- 19 (IMPERFECTO) A-2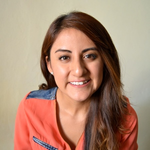 Alejandra Santiago
August 7, 2020
팔랑귀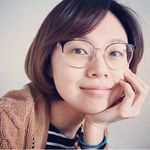 The Origins of popular English Idioms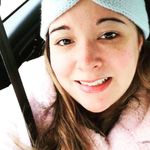 Jen Mc Monagle
August 7, 2020