The first version "use to" is a verb form which means that there was something that I did in the past, but I now no longer do. 
The second version "used to" is an adjective form which means that I am accustomed to, or adjusted to something. 
Well, there are a two main things to think about here: 
The first one is that because the first form is always talking about things in the past, it normally (but not always) takes the past construction: "used to" which
looks exactly like
the second version....see the problem here?
The second is that the 'd' sound in "used to" is very weak, so when you hear a native say it, it does tend to 
sound exactly like
the first version: "use to"... (great...uh?)
We apply the construction
"use to + verb"
when talking about things that we did, but no longer do. Because we're talking about the past, the form will take an -ed ending and look like this:
"
I
used to
live in London."
(I don't live in London any more.)
"I
used to
go swimming every day."
(Now I do something else). We will see "use to" (the base form) when the past is described by another verb, like here:  -
"
David didn't
use to
like classical music.
" (now, apparently, he does).
- "
Did your mother
use to
work at the University?
"
(we aren't sure). On the other hand, we use the construction 
"to be + used to"
when we are talking about something that we are accustomed to. Sentences will look like this:
- "
I'm used to my boss doing this: he always changes his mind." 
(I am accustomed to this behaviour).
- "
Don't worry about the noise, my baby is used to it."
(Her baby is adjusted to noisy conditions).
And sometimes you'll see both versions together in the same sentence:
-
"
I used to live in London, so I'm used to the noise.
" 
(I no longer live in London and I'm accustomed to the noise).
July 6, 2020
Mi vida antes del Covid- 19 (IMPERFECTO) A-2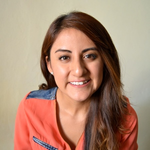 Alejandra Santiago
August 7, 2020
팔랑귀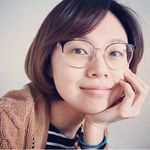 The Origins of popular English Idioms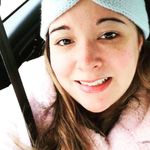 Jen Mc Monagle
August 7, 2020