Useful English Dictionary Apps for Smartphones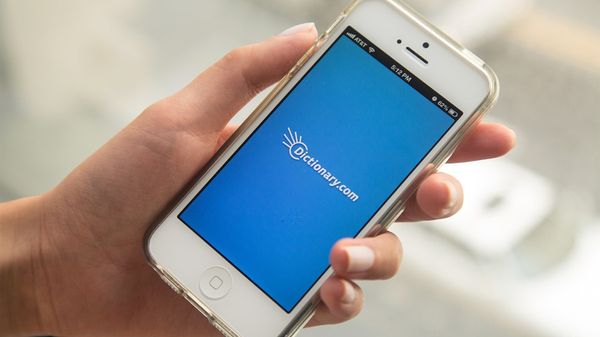 It is a reality that
language
is one of the barriers to effective communication. Many of us have English as our native tongue, but there are millions in the Western World who don't. And even if it is native to us, we could still benefit from tools designed to develop our communication skills. So here are my Top Five English Learning Apps for Android. If English is not the language of your heart, you may find these applications very helpful.
1. Merriam-Webster Dictionary (free) English Learning Apps for Android
In my role as an online English tutor, the Websters Merriam Dictionary is such a useful tool. Often my students ask for clarifying definitions of words and terms that are not defined in the lesson I am teaching or in the vocabulary list that is in that lesson plan. It may be an idiom that is used or a phrase common to native speakers. This app gives you the definition, the word form (verb, noun, adjective, etc.), a sound byte with the correct pronunciation, the origin of the word, and then how to use it. Having the app open on my Samsung Galaxy Note 3, I am able to have instant access to the pertinent information my students are searching for.
Ratings: Google Play – 4.5/5 by 297,000+ people

Popularity: 10 million downloads
2. Advanced English Dictionary and Thesaurus (free with in-app purchases)
English Learning Apps for AndroidFor anyone that does English writing, a thesaurus is an essential tool to have at your disposal. Some of my readers write content for their own websites, so a thesaurus can be pivotal in expanding our vocabulary. While writing, a particular word or phrase may come to mind and we choose to use it. Is it the best one? Could I use a more powerful alternative? Advanced English Dictionary app can show you what these alternatives are. With a little research, our writing skills may be enhanced so that we engage more readily with our readers.
Ratings: Google Play – 4.1/5 by 24,000+ users

Popularity: 5 million downloads
3. Dictionary.com (free) English Learning Apps for Android
Dictionary.com app for Android is another English learning app for Android. In addition to providing all the definitions and usage examples you need, it also has a "Word of the Day" feature. A notification is sent to you each day with a new word or phrase to think about and add to that growing vocabulary list. Today's word of the day was "penetralia". It is formed from the Latin verb penetrare meaning to penetrate. It entered the English language in the mid-1600s. What does penetralia, a noun, mean? It refers to the most private or secret things, the innermost parts or recesses of a place or thing. How did I learn all that? Just by clicking on the "Word of the Day" feature and away I went. Dictionary.com also has blogs about various terms and phrases, as well as training slideshows that can be used as teaching tools.
Ratings: Google Play – 4.6/5 by almost 800,000 users

Popularity: 10 million downloads
4. Learn to Speak English (free)
English Learning Apps for AndroidLearning English isn't just about grammar rules and a large vocabulary. Reading, listening and conversational skills also have to be developed which can be difficult if a student struggles with comprehension abilities. This is where the Learn to Speak English app comes into its own. There are over 900 lessons and 8000 audio files that help the new English speaker learn how to use the language fluently. Each lesson page has a self record tool that allows the student to compare his recording with that of a native speaker. English Basics, Business English, Travel English and Idioms are just some of the lesson categories.
Ratings: Google Play – 4.2/5 by 13,000 users

Popularity: 1 million downloads
5. The Free Dictionary (free) English Learning Apps for Android
Free Dictionary app is a little different to the other apps I have discussed here since it also incorporates games into English learning. These train the new English speaker to think in English and have some fun as they learn. It also has a word of the day feature which includes the synonyms for that word, a pronunciation sound byte and a usage example. I love the spelling bee game that test spelling capabilities, still an essential skill despite our computers having a spell check feature on them.
Ratings: Google Play – 4.4/5 by over 230,000 users

Popularity: 10 million downloads
These are my Top Five Android Apps for English Learning. There are countless others available. As I discovered, trial and error research is the best kind when it comes to using Android apps. Quite a few were tested before I settled on these five apps.
Improving our English usage is a great goal to have. We are using it every day, whether in relaxed conversation, formal business dialogue, work presentations or written speech. Using technology to fast track our development makes sense. Don't reinvent the wheel. All the tools we need are available free for our Android devices. Make good use of them and enjoy the benefits of improved English communication skills.
February 26, 2016
Useful English Dictionary Apps for Smartphones
Mi vida antes del Covid- 19 (IMPERFECTO) A-2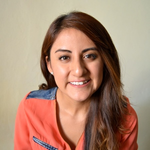 Alejandra Santiago
August 7, 2020
팔랑귀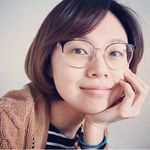 The Origins of popular English Idioms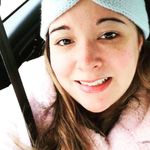 Jen Mc Monagle
August 7, 2020