Useful tips to get the most of your language studying
It is great when you have a native-language teacher to study and practice your target language with. Speaking with natives is the best way to improve your speaking skills - if you do it properly. However, many learners complain that they have native language teachers and yet they don't improve much. In my opinion if you have a native-language teacher but you feel that you haven't improved much it is probably because you are doing it the wrong way.
From my experience teaching Arabic as a second language I have some tips I would like to share in order for you to have the most beneficial studying.
Many learners can't make a long-term commitment to a language studying. And even if they can, they may not be able to meet regularly; thus they can't accumulate a decent knowledge in the language that they are studying.
So, it is better to focus on studying with one good teacher regularly for a long period of time rather than studying for a while and stopping and having to find another language teacher.
2- Just use the target language
Learners tend to revert to their native language when they find it difficult to express something in their target language. Most of the time they do this because it is easier than struggling to find the correct way to say something new in their target language.
In my opinion, you must force yourself to speak with your teacher in your target language without using any other languages. Even when you write to him or her to arrange the time of your session, write in your target language. The student must be willing to embrace the difficulty of not knowing how to articulate their thoughts and the teacher must be patient and try to understand what his partner wants to say and guide them to the right words.
It is much better for you to make this point very clear with your teacher.
3- Prepare the topic of the conversation beforehand.
If you want to improve your speaking skills, then prepare yourself beforehand. Some learners meet with their teachers and just speak spontaneously about anything, which is fine sometimes. But it will be more beneficial if you or your teacher make a varied list of interested topics. And before the session, your teacher should give you some bold lines about the topic that you are going to discuss next time, so you can be prepared beforehand. This method will make your sessions more productive and rewarding than if you always choose a random topic at the beginning of the conversation.
4- Write down new vocabulary
Write down the new expressions and vocabulary that you have learned in a notebook or in your flash card app because if you don't, you will probably forget most of them. Make sure that you have understood them correctly by using them in sentences with your teacher.
5- Use what you have learned
People can communicate with a pretty small vocabulary. Learners prefer – often unconsciously- to use the expressions and vocabulary which they know well. However, your language skills will not develop if you always do this. You must start using the new vocabulary and expressions deliberately as often as possible until you transfer them to your active vocabulary.
The best way to do that is to write the new words on a piece of paper or a whiteboard, look at a dictionary to know how to use them properly, and seize every opportunity to use them in conversation with your teacher.
If you have a good teacher, he will also use this new vocabulary with you deliberately and repeatedly until he feels that you have grasped them and are able to use them naturally
6- Correct mistakes carefully
It's better for your teacher to have something in front of him to write down the main mistakes that you make, and he should let you speak until you are done or until you both finish discussing an idea and only then should he or she draw your attention to your mistakes.
This way is much better than interrupting you many times to correct you.
It is important that your teacher just pick out the main mistakes that you made, not all of them unless you are an advanced learner. You should come away from each session with no more than two or three different areas to focus on.
Be sure to write down these mistakes and corrections. And next time you have the chance to speak, try to use these words or sentences correctly. After you learn the proper way to use them, practice them every now and then until you can use them naturally and unconsciously.
In conclusion, studying a language with a native-language teacher is a great way to further your skills in that language.
Keep these tips in mind when searching for a teacher, and discuss them with him or her before beginning the studying. If you can structure the sessions at least to some extent, you will get much more out of your efforts.
July 12, 2018
Useful tips to get the most of your language studying
Mi vida antes del Covid- 19 (IMPERFECTO) A-2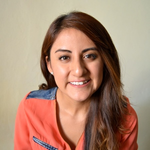 Alejandra Santiago
August 7, 2020
팔랑귀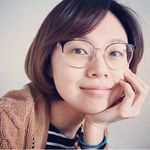 The Origins of popular English Idioms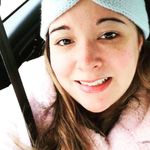 Jen Mc Monagle
August 7, 2020