We learn like the kiddos?
For the longest time, popular thought has told us we need to memorize grammar and vocabulary. You probably remember they told you to practice and practice until it becomes automatic. But for most of us, it never does. In reality, we learn languages in essentially the same way as children do.
We don't learn languages (I.E. memorize stuff), but rather we acquire them. The linguistics researcher to talk to about this is Stephen Krashen. He has written a lot about this topic, but I will give a short summary of his theory. The comprehension or input hypothesis claims that we acquire languages when we receive messages or input we understand. The input (messages) can come in the form o f hearing or reading. But we need to remain conscious that SPEAKING comes from COMPREHENDING WHAT WE HEAR.
Some of the similarities between adults learning a second language and children learning their first language is that the process is slow, piecemeal and ordered. We take a long time to put things together and we cannot force ourselves to acquire certain words or grammatical structures. They come in an order. Both kids and older learners require communicative input such as stories or conversations for input to actually process. A vocabulary list about food isn't communication. Direct learning or teaching of linguistic knowledge (grammar) has little or no affect on acquiring language although it may appear as if it does. On the surface when you learn a grammar formula, it may seem as if you are acquiring the language because you are able to say something. Yet you will most likely not comprehend that same grammar when someone speaks to you. Also, you may forget how to use the grammar formula in a week if you don't keep reviewing it.
Now I wasn't convinced with the comprehension hypothesis when I first started reading up on it back in March. I thought about how I had learned Spanish with grammar. The formulas helped me speak in the beginning. I also used spaced time repetition (a psychology theory about memory and memorization) and mnemonics to memorize words. So I used my old strategies with my German, but I kept learning about comprehensible input. I tried memorizing the 500 most common words. I used pictures, spaced time repetition, and mnemonics, but I couldn't recognize them in speech or even in writing. I learned some grammar and thought "Hey! I'm speaking!" But once again I couldn't recognize the grammar in speech. Plus, it was gone after a week of not using it.
It was time to experiment a bit. I was going to do nothing, but listen and read for one month. Really give the comprehension hypothesis a try. I read and listened to two books that were written with comprehensible input for beginners. My base line for the experiment was a conversation with my wife (an already fantastic German speaker) and one of my favorite shows that I watch in German. At the beginning and end of the month, I would speak to her and watch an episode of the show. I spent one hour, five days a week just listening and reading to those two books. I was amazed that at the end of the month I was able to understand express much more. And my new abilities didn't go away after a week! (And they won't as long as I keep consuming comprehensible input)
What does this mean for solo language learning? Most the research is done with students in classroom settings and there are few language enthusiasts that specialize in comprehensible input strategies for independent learners. This is what I do with my classes. I use comprehensible input so that you learn as fast as possible! Please visit my verbling page and sign up for a trial class!
NOTE: I did not discuss the differences between children and adult language learning. Below are some resources that I used to learn about this topic and write this article.
http://www.teawithbvp.com/#tea-with-bvp-section Podcast episode 46 and 47
http://www.sdkrashen.com/…/2002_comprehension_and_rivals.pdf The comprehension hypothesis and its rivals. Stephen Krashen Posted: 2018-09-24
https://www.tprsbooks.com/…/fluency-through-tpr-storytelli…/ Fluency Through TPR Storytelling by Blaine Ray and Contee Seely
January 15, 2020
Mi vida antes del Covid- 19 (IMPERFECTO) A-2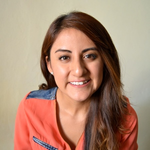 Alejandra Santiago
August 7, 2020
팔랑귀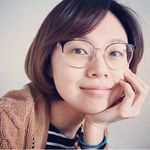 The Origins of popular English Idioms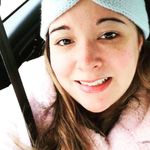 Jen Mc Monagle
August 7, 2020