Many students want their English to sound more natural. Using idioms is a great way to do that!
The weather is an everyday topic of conversation. There are a number of idioms related to the weather, which can be used in everyday speech too. Below are some common ones.
Meaning: Slightly unwell or not your normal self.
Are you feeling a bit under the weather? You've been looking a bit tired and ill since you arrived this morning.
2.

Rain on someone's parade
Meaning:

to spoil someone's plans or pleasure.
I'm sorry to rain on your parade, but you're not allowed to have alcohol on the premises.
3.

Every cloud has a silver lining
Meaning:

this idiom is used to emphasise that every difficult or unpleasant situation has an advantage.
When I lost my job three years ago, I felt so depressed, but it's true that every cloud has a silver lining. I started my own business and have been happy and successful ever since!
4.

Have your head in the clouds
Meaning:

to be out of touch with reality; to daydream.
Daisy always has her head in the clouds, dreaming about being famous, instead of looking for a proper job!
Meaning:

a lot of unnecessary anger and worry about something considered to be a trivial matter.
I don't think this flu scare is serious. It's a storm in a teacup.
Meaning:

to find out a piece of information which isn't common knowledge, especially when it has been a secret.
We have a crisis on our hands and don't want the press to get wind of it!
7.

It never rains but it pours
Meaning:

when one bad thing happens, followed by a lot of other bad things that make a negative situation worse.
First of all, the car broke down, then the kitchen set on fire and now Mike's had an accident! It never rains but it pours!
Meaning:

when you keep changing your mind about something.
John keeps blowing hot and cold about whether to get married or not.
9.

Steal someone's thunder
Meaning:

take success, praise or attention away from someone.
I told my friends that I'd got engaged, but then my best friend stole my thunder by announcing she was pregnant!
Meaning:

used to cancel an arrangement, but with the intention of re-arranging at a later date (although you don't usually say when).
Do you mind if I take a rain check on dinner? I have to work late tonight.
Meaning:

when you have too much to do; exceptionally busy; overworked.
I was so snowed under at work today that I didn't even have time for lunch!
Meaning:

embarrassed or angry about something.
When I suggested he was mistaken he got rather hot under the collar.
Please comment if you know any other weather related idioms

🙂 .
June 12, 2019
Mi vida antes del Covid- 19 (IMPERFECTO) A-2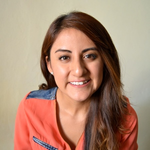 Alejandra Santiago
August 7, 2020
팔랑귀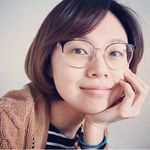 The Origins of popular English Idioms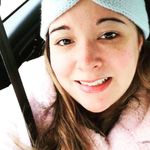 Jen Mc Monagle
August 7, 2020