West Africa, Caribbean to Miami: Top 3 English Songs Marking The African Diaspora
Most ESL learners know of the Eurocentric narrative of the English language diaspora; starting in the British isles and making its way to the Americas and Australia. Resulting in BBC's Sherlock or CBS Big Bang Theory debates, we all have heard this preference for the UK or North American accent. Less is mentioned of another diaspora which creates an influential music industry responsible for keeping nightclub owners in business.
Afrobeat/dancehall/reggae/hip hop otherwise known as "Black Music" has roots on the Nigerian and Ghanian coasts. Coupled with the trans-Atlantic slave trade within the British Empire, the music came to the Americas. It then evolved into its own giant squid with tentacles reaching all around the world pulsating with a heavy beat.
Many slave ships landed in the Caribbean islands, where a new culture was created in Jamaica where African spirits still live among the people. These spirits created ska, rocksteady, reggae then most recently dancehall. The most famous reggae musician was Bob Marley. His song "No Woman, No Cry" is generally understood to be his most famous.
Even most African-Americans are not even aware that the seeds of their beloved hip-hop genre were planted in Brooklyn, New York from Jamaica in the early 1960's. The African/Jamaican spirit mother squid extended her tentacles to the world superpower, the United States of America.
Since those early times, the influence of this musical creature has reached further north into Canada, across the two oceans to London & East Asia. And now for the first time, we are seeing West Africa, the squid's heart step up to reconnect the circle.
A young artist from Nigeria named Wizkid, also known as "Nigeria's Justin Bieber" is the first Nigerian musician to have over one million followers on Twitter. He has reached out to his North American and Caribbean musical relatives to create some beautiful collaborations. At the time of writing this article, he is probably the biggest star out of West Africa represented in the American market right now.
His two songs below are where you can listen to the musical squid complete its grasp.
Lagos, Nigeria & Toronto, Canada
"Come Closer" by Drake remix feat. Wizkid
Lagos, Nigeria & Kingston, Jamaica
"Wine To Di Top" by Vybz Kartel feat. Wizkid
Of course, these are only examples of the English language musical squid. There are also other African musical spirit creatures out there, such as;
Spanish language Crab (salsa-bachata-merengue-tango-reggaeton)
Portuguese language Lobster (kuduro-kizomba-semba)
French language Snail (zouk)
If you are studying the English language and enjoy any of this delicious food for the ears. Pay your homage to the African spirits who have been in the kitchen cooking for hundreds of years!
And don't forget to dance.
September 20, 2017
West Africa, Caribbean to Miami: Top 3 English Songs Marking The African Diaspora
Mi vida antes del Covid- 19 (IMPERFECTO) A-2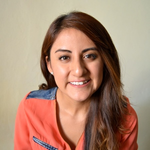 Alejandra Santiago
August 7, 2020
팔랑귀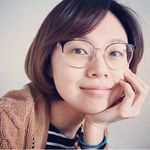 The Origins of popular English Idioms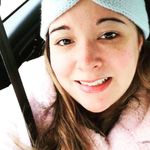 Jen Mc Monagle
August 7, 2020