What can you talk about with a new teacher or student?
Rather than focusing on getting a 6.5 in their IELTS test, or studying specific grammar points, many students want to develop their conversational abilities through general conversation (AKA free talk).
As a teacher, I really respect students who take this course. A conversation with a native-speaking stranger could fire off in any direction, meaning the English learner has to be ready for changes of topic, context, perspective, and register, to name but a few elements of our complex 'small talk'. I recognise that this can be stressful, and always seek to support and congratulate students working hard to express ideas which are second nature in their first language.
Another risk of engaging in small talk with a teacher is that online ESL teachers do a LOT of small talk, from day to day, and it can be tricky for the teacher to put energy into those tired old conversations. However, we must recognise that our primary function is as professional conversationalists for many of our intermediate and advanced learners, and that it's our job to keep it fresh and put a little of ourselves into every conversation.
With long-term students, I find that my conversations often travel through the same areas of mutual interest, and double back, and reinforce and rephrase old ideas, whilst also bringing in fresh content from new events or interests that the student or teacher wishes to share. I think this formula works pretty well. Often, an hour's conversation can fly by, and suddenly you are looking at the clock, realising it's time to wind things up.
But how about those new students, the exciting new challenges in our lives; people who are bravely taking a risk, and meeting a new person in the vast and strange geography of the Internet? Well, have you heard of the FORD technique?
I hadn't until an advanced-level student; an intelligent young man from Costa Rica, introduced me to the concept a couple of weeks ago.
FORD is nothing to do with the US president, or the car manufacturer, or even the famous actor! It stands for Family, Occupation, Recreation, Dreams. This, I feel, is the true substance of small talk! Each element provides the opportunity to converse on concrete and familiar themes, while also offering potential for complex, technical, specific or abstract language production, giving your students the opportunity to demonstrate their mastery of the language.
Just in case that doesn't have you sparking with ideas, I'll take a little time to talk about each element and say what I think it offers us as teachers and language learners.
To me, family can mean at least a couple of things. The first is your parents, and siblings. Do you live with them? Are you the oldest, youngest or a middle child? Do you get on with them? How do you feel if you don't see them for a long time? There are all kinds of facts and feelings to explore when talking about the people who were closest to us when we grew up, or for our youngest students, now, as we are growing up.
The other is the family we build as adults; our long-term partners; husbands, wives, girlfriends and boyfriends, and our children and step-children. With respect to this new family, we can ask a range of questions. How did you meet your partner? Every couple has its own legend; the story of how they met and found love together. Do you have children or are you planning a family? Do you remember the birth of your first child? Or, are your children grown up and living far away? What are your greatest achievements as a parent? Tell me what makes you proud of your kids. Every question can open up a wonderful story about your student's family life.
A student's occupation begins well before they leave high school, when they begin to contemplate their role in professional society. Did you go straight into business, or did you spend many years preparing to be a highly-qualified professional? Are you happy in your profession, are you seeking promotion, or would you like to retrain? What's your work environment like? How would you change it, if you could?
And then there are all those questions which interviewers love to ask. What are your professional strengths and weaknesses? Why did you leave your last company? Where do you see yourself in two/five/ten years' time? These questions can be especially useful for students preparing for an English-language interview, although this may take us out of the 'small talk' category.
Many of our students do not live to work, but work to live, and have varied and colourful hobbies and interests, not least of which is the learning of English. They may be avid readers, and/or exercise, play and watch sports; or love to travel and talk about their past and prospective trips to other cities or foreign countries.
Alternatively, they may not have enough time to relax, and plan their time off carefully to ensure it gives them what they need. Other students spend their free time with family, gently recharging in the warm, loving environment of their homes. However students spend their recreational time, this is a part of their lives which they are often happy to explore and learn to talk about in their second languages.
And last but far from least are your students hopes and dreams for the future. For every concrete fact in your student's life, there is bound to be a wish. All of the questions above may lead your students to talk about their dreams.
Do you hope to live abroad one day, or retire to the countryside of your native country? How does learning English factor into your dreams? What are your hopes for your friends and family? Which people would you like to meet? What material things would make your life more fun or more comfortable? Do you hope to own your own home one day, or do you see yourself backpacking across a foreign continent? No doubt our dreams form part of what drives us forward each day, and it can often be a great pleasure for our students to describe their passion for the future.
All these possibilities make 'small talk' not seem quite so small and may well provide a new student and new teacher with a portal to a relationship of security and mutual understanding, so, if you don't know what to talk about with your teacher or student, I recommend the FORD technique as a way of setting the tone for hopefully many happy and productive conversations.
If you would like to practice small talk conversations with me, I would be happy to do this with in your next Verbling class. Please check my profile to see if my availability is compatible with your study time. If not, please send me a message so we can find a good time to work together.
November 21, 2019
What can you talk about with a new teacher or student?
Mi vida antes del Covid- 19 (IMPERFECTO) A-2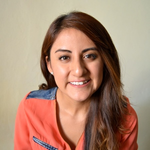 Alejandra Santiago
August 7, 2020
팔랑귀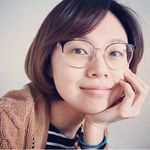 The Origins of popular English Idioms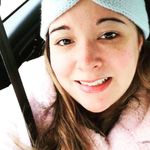 Jen Mc Monagle
August 7, 2020