What´s motivating your language learning?
As a linguist, teacher and mum, the subject of language acquisition enthralls me. I am surrounded by students of different ages, backgrounds and with different motivations for learning a new language. Over the years certain patterns have become obvious in what contributes to our success in language learning. Inspired by a Verbling discussion initiated by teacher Valeria Spina, about children´s language learning, I got thinking. Here are some ramblings of an English teacher...
My youngest daughter Daisy is just 3 years old. I began using sign language with her from the moment she was born. This meant that by the age of one she was already communicating, even though not orally. She learnt conversations involve turn taking, she understood concepts such as labelling objects, she could express her needs, likes and dislikes. By the age of one her vocal apparatus where ready and developed enough to begin practicing speech. She was already one step ahead because she had been applying the rules of communication and was already actively communicating. At this point she just needed to translate her signs into words.
This early introduction to communication seemed to spark a curiosity within her. She appeared to have activated a part of her brain that is readily accepting of languages and I suspect has no limit. Currently, Daisy is tri-lingual, she uses Spanish with our neighbours, her teachers and some friends (we live in Spain), she uses Czech (her dad is Czech), and English (I - mum, am English). She is at a small school with Spanish, Dutch, German, Italian, Israeli children, despite there being only 17 students! Our community is very multinational and multilingual and as such this is a norm for her. Her level in English is above normal and her level of Czech and Spanish just a little below normal for her age.
For Daisy watching an animation in any language from Russian to Korean, Hindi to Arabic, is comfortable. She may not understand the animations but she enjoys them and is not confused or frustrated by these new sounds. She is curious. She has no fear of languages and loves to practise repeating words from new languages. Currently she is curious about French and German so we are playing with some basic phrases. She has a Syrian friend who she is picking up Arabic from. Her level in all 3 of her primary, spoken languages is normal for her age. It is normal to hear Daisy playing by herself, talking in various languages.
Linguistically speaking we are experiencing exciting times. More and more children grow up as third culture kids (TCK) moving their homes across boarders and language zones. Learning new languages is motivated by the sheer need to survive or/and the innate need to connect with people, this is Daisy´s motivator - she is extremely sociable and so her motivation to connect with those around her encourages her language learning.
A lot of my students are driven by the need to use English at work. With more and more companies adopting English as their lingua franca, business English is essential. However just being told you have to speak English is not always enough to spur a student on. There needs to be a benefit or reason that the individual can connect with, for example, a promotion, better work opportunities, aspirations of relocation. When I have students with almost tangible benefits or goals for learning, their progress is noticeably faster.
I have a personal trainer. He´s English and like me lives in Spain. He opened a gym and runs classes. But he doesn´t speak Spanish and consequently his students are mainly foreigners. He realised he needed more clients, his business was suffering. The need for survival and to keep his business open triggered a real burst of motivation and vigor to learn. Within a few weeks his Spanish had massively improved.
Coders can learn multiple coding languages simply motivated by their desire to create through code. Their job depends on it and they are able to put the code into practice hour upon hour which of course reinforces their learning, Coders may use an average of 3-4 languages and sometimes a lot more. They may need to be fluent in a few coding languages for their daily work and have a basic grasp of even more. Something curious and unique about a coders situation is the need to acquire new language as is it comes into use and perhaps unlearn language as it ceases to be used.
Refugees are a useful example of how survival works an incentive. Refugees are able to learn languages very quickly. Even as adults, the need to use the language motivates them, and can clear all fear, mental blocks and beliefs that they can´t learn. Within refugee camps it is common to pick up phrases from multiple languages, depending on the origins of the other refugees and how they can exchange and help one another. Upon being received in a host country refugees may manage to reach fluency within 1-2 years. The sheer need to survive motivates and activates their language learning abilities.
In contrast, where there is no motivating force we see poor language acquisition. Eurostat published statistics in 2016 which showed the UK to have the lowest level of acquired foreign languages in Europe (for 25-64 year olds), with figures at 34.6% in comparison to the highest figure from Sweden of 96.6%. The main difference is that old cliché "Everyone speaks English". Native speakers of English don´t feel the need to learn, there is nothing pushing them forward, no identifiable benefit. They know they will always get by without it. While I don´t like or agree with this attitude it does concur with the idea that language learning needs incentives to work.
The examples above demonstrate the vast human potential of language acquisition when there is a substantial benefit, something that triggers the desire to learn, something that sparks the curiosity. For most of us learning is reinforced by practice - again the practice needs to be resulting in real life benefits, rather than just concepts or theory. Imagine you want something, you communicate what you want and you get it, that´s rewarding, that´s going to make you want to learn more. If your a teacher find your student´s trigger points, what excites them. If your a student identify your goals and how your new language will benefit your life in real terms. Then sit back, relax and enjoy your learning journey.
November 27, 2019
Mi vida antes del Covid- 19 (IMPERFECTO) A-2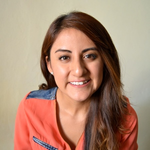 Alejandra Santiago
August 7, 2020
팔랑귀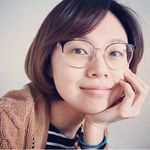 The Origins of popular English Idioms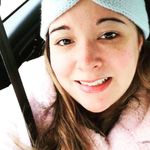 Jen Mc Monagle
August 7, 2020