Why don't Brazilians look like "Brazilians"?
You might be wondering through my picture, how come I am Brazilian if I don't have a tanned skin nor I am brunette with a curly hair?! Believe me, it is not only foreigners who think like that and end up confusing me with a French or German girl.
I live in São Paulo, which is a business state just like New York or Tokyo. Because of it, we already have a huge amount of people from everywhere making business here. Walking down one of the most famous avenues here, Paulista Avenue, Brazilians often stop me asking the direction or so in English or French. Very often, once I start answering them in Portuguese, they seem shocked.
So how did we get to this point?
Many people already know the Portuguese colonized us, but the fact that Dutch arrived almost at the same time in "Bahia", a state in the northeast of Brazil, has been ignored. Arriving and staying here made most of the "Nordestinos" - how we call northeast people - have Dutch features such as rather "round" head.
The same is true for the south and southeast areas in Brazil. The difference here in those areas is that they had a lot of immigration during the World Wars. In the South, we see a high number of Germans and Italians descendants. It got to a point where in the state "Rio Grande do Sul" in the South, you can find Brazilians clerks and clients speaking German. Yes, you read correctly: GERMAN. It is an effort to not lose their cultural descent characteristics. And of course, physically remains light skin color, blond hair and blue eyes. My parents are from the South. I am an Italian descendent, "Realizzare"?
In Southeast, we have the highest amount of Japanese out of Japan in the World, so you can imagine how many sushi stores we have here… A LOT. We even have a kind of Chinatown, but in this case a Japan town, where Japanese and their descendants - most of them at least - live. They also speak their mother tongue and have the stores and restaurants – sometimes giving you the feeling like you are somewhere out of Brazil.
The point is... each part of this country has a different culture and costume due to the high level of immigration we always had - which is good and bad. The good part is, we have access to new information, ideas, ways of living and thinking in only one country, sharing space in harmony - 99% of the time. You can just leave a cultural Japanese fair and go straight to a Russian church - not so sure if it is called church - right next to it, with no judgments, no problems. Brazilians share this interest towards different cultures and respect them, because most of them already are part of our lives.
The bad part is that Brazilians don't have a specific feature that defines us. Because of that, bad people can use a fake Brazilian ID to get in other countries and do bad things there. Therefore, for Brazilians it is much harder to get a visa to travel to other countries. But that's another story I'll explain in the future.
February 26, 2018
Why don't Brazilians look like "Brazilians"?
Mi vida antes del Covid- 19 (IMPERFECTO) A-2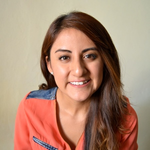 Alejandra Santiago
August 7, 2020
팔랑귀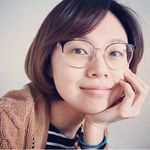 The Origins of popular English Idioms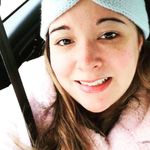 Jen Mc Monagle
August 7, 2020