Why is a Goethe Certificate Important when you Want to work in Germany and Improve your Career
If you are in the middle of learning a new Language and you have taken the decision to learn German, you will surely know that studying any foreign language takes time and patience. Consider that it takes at least a year to only have a basic knowledge of it.
What is the Best Way to Learn German?
A way to learn a language as a whole can be moving to the country for at least few months (if not more).
If, for example, you are studying German, spending time in Germany will help you a lot, not only in terms of duration of the learning process but especially in terms of comprehensiveness of the language.
And, if you want to learn German successfully for your daily life, leisure, work or study, the Goethe-Institut could be an ideal solution to guarantee you qualified lessons.
The

Goethe-Institut

Method
The added value of this institute is the variety of Certificates it offers, for all needs and desires. You can choose from the range of offers the one best suited to your objectives. Most of my German language courses are designed for beginners but also for advanced students who would like to prepare for certification or who may need to become more familiar with the language.
The
goal-oriented approach
is focused on the success of your learning journey. It is ideal if you need German for your university studies, work or personal future. We also offer language preparation courses that will take place during weekends or evening courses: perfect if you are already working and do not have whole days.
But if your goal is to find a job in Germany that will allow you to boost your career, then our advice is to attend my VERBLING SPECIAL WORK COURSES: it will allow you to combine your language skills with a professional internship of your choice. The requirement is a B1 language level.
After my online language courses, in companies there will be excellent opportunities for internships in all fields of engineering, for computer technicians and programmers, for technicians involved in the construction of machinery and plants, in banks and municipal administrations.
Why is the Goethe Certificate so important if you want to start a career in Germany?
First of all, my Online Language Course will guarantee you the use of the German language every day from Monday to Friday, for a full immersion. You will also be assisted during your individual study and will have all educational materials included. At the end of the course, you will receive a certificate of participation.
Knowing the country beyond the language in which it is spoken is a good thing, and that is why the Goethe Certificate is more than just a "simple" language certificate.
What are you waiting for, come join me and start your career in Germany!
July 15, 2019
Why is a Goethe Certificate Important when you Want to work in Germany and Improve your Career
Mi vida antes del Covid- 19 (IMPERFECTO) A-2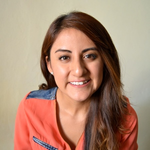 Alejandra Santiago
August 7, 2020
팔랑귀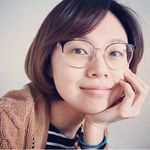 The Origins of popular English Idioms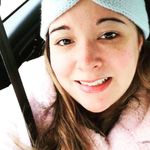 Jen Mc Monagle
August 7, 2020