Why should you learn on VERBLING
Greetings to all of you, VERBLING folks,
My name is Suzana Anđelković. I'm a manager (professional master - department: management and business). However, when I was a teenager, I discovered my talent, to teach foreign languages. When I was in the elementary and secondary school, I worked as a volunteer. I prepared my friends for their tests. The special case was when I was in the secondary school and when I got to prepare my friend for his English test. At the beginning he had really bad marks and his English went really badly. After our classes his English started to get much better and he got really great marks at the secondary school and at the university.
Later on, I started to learn Italian at learn.livemocha.com, but I also practiced: English, Spanish and Russian. One of my exercise was the next thing: I corrected (Serbian, English and Spanish exercises) and then I wrote my comments / I left my audio comments in the native language of that person who study some language. For example: I left my writing/oral comments in English to the people from USA. Then I started to make a friendship with a wonderful girl. Her name Kammi Sheeler. I was making her a lot of questions about the web site. Step by step, I learned Italian and I made my language skills perfect. But, that's not all, I became one of top ten teachers for the languages of ex Yugoslavia (Serbian, Bosnian, Croatian, ....) and I became one of the top 500 multi language teachers. That's why Kammi suggested me immediately to work as a Serbian professor and I accepted it immediately because I wanted to share my knowledge with other people and also, I wanted that other people learn my native language much easier. At that moment, I became a Serbian expert, but also a language expert (for English, Spanish, Italian) and a translator - I translated English and Spanish lessons to Serbian.
My friend who's one of the members on Google plus told me about VERBLING and I decided to try holding lessons online. Every kind of beginning is difficult, so I needed time to get how does the web site works, what are the things that students expect from me and how to motivate them to book my classes again and again. Fortunately, everything finished just fine and the students started to book more and more classes with me. I had also given my answers to all questions that students had made me whenever I could which helped very much in convincing other users of the site that I am very good in what I am doing but also in making them sure that they can always can count on me when they need my help. The biggest advantage of the site is that you can be at home and teach people and to know for sure that you will be paid for that. The site is well organized, it is not upon me to think about time zones, everything goes automatically and it reminds me via mail when my next lesson should be held. It is a good rule to have to leave some feedback. On one hand, that's how other people could find out about you and your teaching abilities and on the other hand, that's how other possible teachers could find the information about the specific student and consider if he/she is worth of their time and their force to give classes or not.
I would strongly recommend VERBLING to everybody because the site is well done, there is no the possibility of fraud, one can practice the language with native speakers and other teachers and since the whole world is included everybody can find the right person for him/herself. My favorite section is "article" because you can share your knowledge about the language/culture, etc and.. everything is completely free. Also, I like the fact we can use the VERBLING video where we can make video calls with great quality, we can send our files and give homework, etc and we shouldn't waste our time to find the student's/teacher's account. I use PDF files and YouTube video clips often and it helps a lot in creating interactive lessons.
The only thing I could reproach is not having other activities except "articles" and "discussions". I consider it would be the perfect way how student could see your activities if people from VERBLING would include other activities and that we would help them to choose you as their teacher, much faster.
The activities that could be added are:
Listening section -- where people would listen/watch the news, music, or whatever... and at the same time they would write the transcription in the target language... or they would translate the songs
Everything else is just fine.
September 14, 2017
Mi vida antes del Covid- 19 (IMPERFECTO) A-2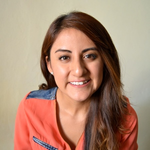 Alejandra Santiago
August 7, 2020
팔랑귀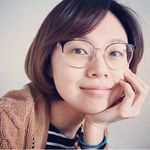 The Origins of popular English Idioms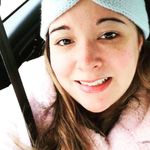 Jen Mc Monagle
August 7, 2020