Writing a British Style CV? Here are 5 Things You Need to Know
So you want to apply for a job in the UK? Well then you've come to the right place. The UK is a place which attracts many prospective applicants from abroad so it's important to set yourself apart.
To do that you first have to create an amazing CV. The first thing you'll need is to write it in English. But that's not all. There are lots of other things that you'll need to consider and to change.
Here are a few things you can change to instantly make your CV more UK-friendly and get yourself a step ahead of the rest.
In the UK it's really uncommon to see a CV with a photo unless you're applying to drama school. The UK has strict rules surrounding discrimination in hiring and so it won't work in your favour by having a photo there - it may even put you at a disadvantage. Why? Recruiters and Employers pride themselves on the fact that (in theory) they hire based on credentials not looks so give yourself a fighting chance and save your photo for your Facebook profile photo.
DON'T list your

very

personal details
In many areas of Europe it's normal to list quite a lot of your personal details, this can include things such as date of birth, address etc. In the UK not all of these things are required, in fact some details such as your marital status should absolutely be avoided as it's now illegal to discuss it under the Equality Act.
Here, there are only a few personal details you'll need to add to your CV; your name, your current city, your email address and your phone number. Any other details are best avoided so that the recruiter can be assured they acted without bias and complied with the law.
DO add your language credentials
One of the things your future employer will want to know is what level your English is. To give yourself the best possible chance of getting the job stating your language skills and putting them in the right place will help.
If you have a certification in English (IELTs or Cambridge for example) then put it on your CV. You can put this under the
Qualifications
section or under the
Additional Skills
section towards the bottom of your CV.
If you don't have a qualification, that's fine. In this case you can use the widely recognised
Common European Framework of Reference for Languages
(CEFR). However, having worked in recruitment I must say that many people aren't aware of the difference between a C2 and a B2 so it may also be helpful to write it explicitly, for example:
French
(Native)
English
(Fluent - C2 Level)
Also, another tip is that you should really only be adding languages that could be helpful to your application, if you have A1 level in Dutch then it may not help your chances.
A CV has to be visually appealing. Like it or not, first impressions matter. This is where formatting comes in handy. Make sure that the font used throughout the document is the same kind and the same size. If you start by listing the responsibilities of each job using bullet points then keep using them throughout the document. Stick with the font and stick with the same size, have a common size for titles and for the rest of the information. It will pay off.
Don't make your CV an ultra modern, colourful masterpiece. Trust me, I understand the appeal - the new CV templates that are available are amazing, and quite frankly, I wish I was a graphic designer so that
I could
use one and justify my choice. However, if you're applying for jobs which are outside of the creative sphere don't make it fancy and go safe. This means, choose a standard font - Arial, Times New Roman etc. Use that font in an average size and use it throughout the document.
________________________________________________________________________________________________________
I hope that these pointers have helped you a little. For the best results make sure to have a Native Speaker or someone who is very proficient in English read over your CV to ensure the grammar and readability of your CV is good.
2020年4月3日
Writing a British Style CV? Here are 5 Things You Need to Know
Mi vida antes del Covid- 19 (IMPERFECTO) A-2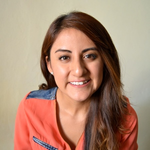 Alejandra Santiago
2020年8月7日
팔랑귀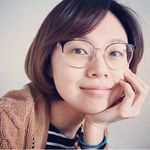 The Origins of popular English Idioms