AUTUMN BUCKET LIST - learn Italian with fun!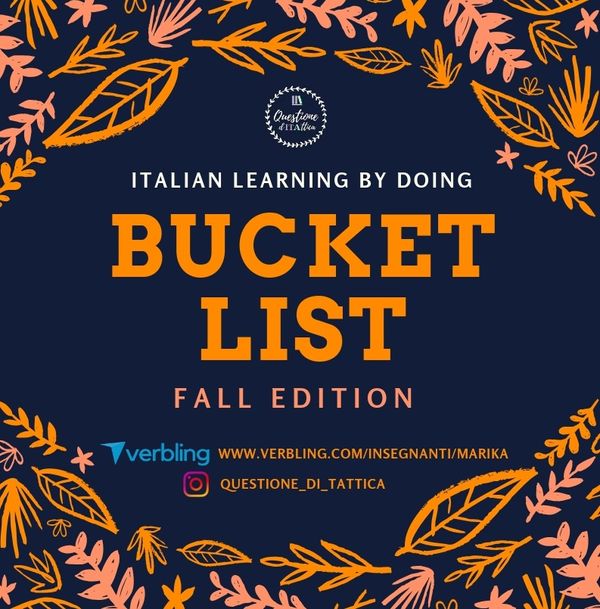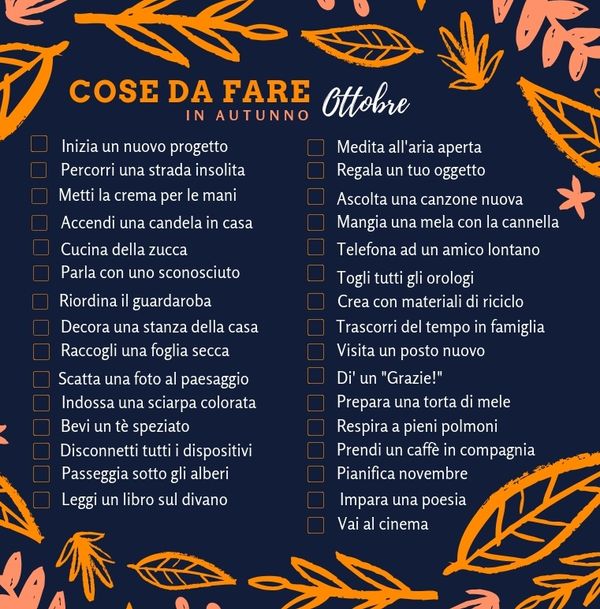 Autumn is the season I love the most!
To me this is the perfect moment for new beginnings and good intentions, and many times I try to accomplish my goals by putting them into lists.
If one of your goals for 2018 is to
learn Italian
or
improve it
, I think that this bucket list could be a good start! It's a
pleasent
and
challenging
way to put yout target language
into action
😀
And here is a list of reasons why I would invite you to take part to this funny challenge with me:
- for 31 days you will be part of a
widespread learning community
- for 31 days you could try to
go beyond your limits
with very simple daily actions
- for 31 days you will learn how to use the
imperative tense
of 31 Italian verbs
- for 31 days you will learn
with fun
and without even knowing you're learning ;-)
- for 31 days you will see closer
what fall looks like here
in Italy
- for 31 days you will have the chance to get a
discount coupon
for your next lessons here
I can't wait for you to join the challenge!