English Idioms for Record Breaking Heat!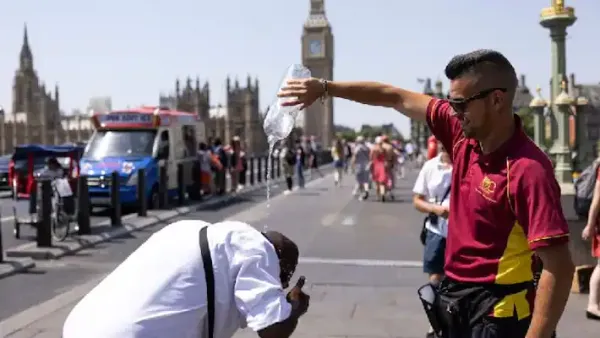 The United Kingdom, like much of Europe, has been living through a 'heatwave' this week - a continuous temperatures.
However, this particular heatwave has been quite different to what we might expect in July. The United Kingdom normally has quite a moderate climate, but today a measurement of over 40.2 degrees centigrade was recorded in the south of England. This is a record high temperature, and 2 degrees hotter than the record prior to this week!
'It's (swear word) boiling.'

'It's (swear word) roasting.'

'I am sweating like a pig.'

'It is hot enough to scald a lizard.'

'It is hotter than hell.'

'It is a real dog burner.'
And finally, euphemistic speech is very important in native English speech, so a construction worker who was 'sweating like a pig' told me "It's a bit warm."
What are your favourite hot weather expressions, in English or in any other language?