Learning Article: Top Tips for Improving your Listening & Speaking Skills 加强听說能力的诀窍分享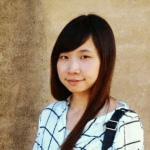 Learning Article: Top Tips for Improving your Listening & Speaking Skills 加强听說能力的诀窍分享
Listening and speaking skills
can be difficult to improve especially for self-teaching students. As a self-teaching learner and a language teacher myself, I would like to share some
top tips
with you.
Podcast
is one of the best resources to improve your skills.
Here are the tips for you to boost your learning using podcast.
1.Transcripts:
Most podcasts can be difficult to follow and frustrating for language learners. I recommend listening to these podcasts with transcripts. You can use either way to learn depending on your level.
a. For lower-intermediate level:
Firstly, read transcripts while listening. Then look up new vocabulary, and then listen to it again without transcripts.
b. For upper-intermediate and advanced level:
Firstly, listening without transcripts. Then listen to it again and read the transcripts this time, look up new vocabulary.
2. Change Speed:
If it's too fast for your, you can always change speed. Play in 0.8x or 0.5x first(depend on your level), once you can understand most of it, play again in normal speed.
3. Interesting Content:
You don't want to get bored while listening and then give up completely. Pick something interests you and makes you want to keep listening.
【Talk Taiwanese Mandarin with Abby】
is an awesome Podcast for intermediate and advanced levels. Talking a wide range of topics in natural speed and most importantly,
Full Transcript
provided for each episode
for Free
.
https://mandarinwithabby.wordpress.com/podcast/
Listen on Spotify:
https://open.spotify.com/show/3pP2teY82i2htZisVofBSt?si=yO_X7EoMTnSDFacGTgL5Uw
Listen on Apple:
https://podcasts.apple.com/tw/podcast/talk-taiwanese-mandarin-with-abby/id1528159735
*Extra Tip for Improving SPEAKING Skills:
Have you heard about ECHO Method? It's similar to shadowing but slightly different, it's an awesome technique to improve speaking skills. After listening to the podcast and understand most of the content. Now, play it again for a few seconds then pause(a few words at a time), listening to it carefully and let your brain repeat what it has just heard, and then repeat it out loud. Any question or feedback, leave a comment and let me know. :)