New Feature: Certificates
We've added the ability to print certificates showing your hard work on Verbling. These certificates can be officially verified via Verbling.
To print a certificate go to https://www.verbling.com/dashboard/certificates or access them directly through the dashboard.

Select the language of study, what optional fields you'd like to include, as well as the certificate text language, and then click "Download" to download a PDF certificate.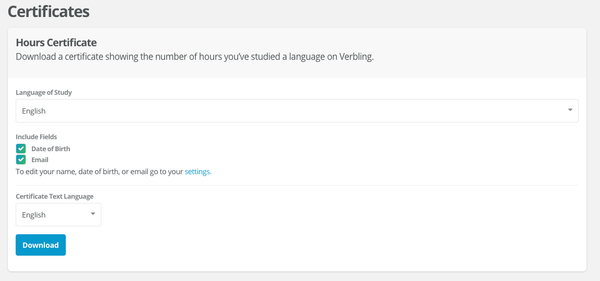 Here is a sample of a certificate: