One of the most famous cities in Vietnam, Đa Lat, which was first discovered by French people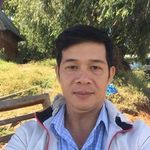 One of the most famous cities in Vietnam, Đa Lat, which was first discovered by French people
Dear all greatest Vietnamese language and cultural learners,
I wish to begin my series of writings about Da Lat city, one of the most beautiful cities in Vietnam, which was first built by French people. I will write in Vietnamese and I also attached here a short video of this city with Vietnamese subtitles so you can understand more about this great city. If you have any difficulties during your reading, please do not hesitate to send me your messages. We are here to learn and discover new culture and language together excitedly and happily.
PLEASE TURN ON SUBTITLE FUNCTION ON YOUR DEVICE TO SEE WORDS AND CAPTIONS!
Phần 1: Sự bắt đầu của thành phố Đà Lạt
Đà Lạt được bắt đầu xây dựng từ hơn một trăn năm trước. Đầu tiên là những người Pháp. Do họ có nhu cầu xây dựng một khu nghĩ dưỡng ở Việt nam dành cho quân đội Pháp và những quan chức người Pháp, cũng như là những quan chức cao cấp người Việt Nam. Cụ thể Thành phố Đà Lạt được ghi nhận hình thành từ năm 1893 khi Bác sĩ Alexandre Yersin lần đầu tiên đặt chân đến đến cao nguyên này. Chính vì vậy thành phố này mang nhiều phong cách kiến trúc của nước Pháp và Châu Âu. Nhiều năm trước đây, thành phố Đà Lạt có một tháp cao, giống như tháp Eiffel. Tháp này luôn luôn sáng rực rỡ vào ban đêm và làm cho thành phố thêm rực rỡ và đẹp hơn.