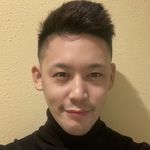 🌸KIZUKU🌸
Japón
•
9:03 AM (GMT+09:00)
Sobre mí
🌟For teaching Japanese language
・12 years of teaching experience
・10,000 +hrs of online teaching experience
・Teaching Japanese as a second language(certification)
・Japanese instructor's training course(certification)
・Teaching Japanese as a professional teacher(certification)
・National certification of teaching methodology(passed)
・Japanese language teaching certification(passed)
・Available every saturday and sunday
・Available group lesson
・Patient, passionate and engaging

🌸In my class, you can
・stop translating and start thinking in Japanese naturally
・improve pronunciation, pitch and accent to be natural
・feel confidence and comfortable Japanese conversation
・know the difference between some similar grammars
・have decent and appropriate assignments
・make a lot of mistakes to improve faster

The lessons are not only designed for the JLPT, but also to link the lessons with everyday life, so that students can actually have a conversation.
But if necesarry, I can specifically teach you JLPT preparation too.

🔥About Me
Hello. I am Kizuku.

I am a qualified native Japanese language teacher living in Japan.

I have great passion for teaching Japanese language and culture.
I offer Japanese lessons for all levels.

I have lived in Canada, the Philippines, Poland and Korea.

I have taught a lot of students online from all continents and many countries all over the world.

Leaning language takes a lot of time and it is difficult to maintain motivation.
I would love to accompany all my students on their all journey and motivate them with appropriate guidance.

The most important thing is to keep motivate yourself and to do practice every day constantly.
I will always be by your side and help you leaning.

👦Me as a Teacher
Becoming fully fluent takes a lot of time.
But if you have your determined goals, you will never lose your way to go there.
I would like to help you set your own goals and lead you to go there.

Learning Japanese is open up for everybody.

📚My lessons & teaching style
I am engaging, passionate and patient.

You will be able to enhance Japanese in an effective way while you enjoy learning the language.

Beyond beginners, lessons are conducted in Japanese as much as possible, so that you can get used to native Japanese speakers.

I will give you materials that we are going to use at the next lesson beforehand and quick quizes at the beginning of every lesson to check if you understand the previous lesson well.

Let's achieve your goal together!

📖My teaching material
PDF file
Text Documents
Presentation slides/PPT
Audio files
Image files
Video files
Flashcards
Articles and news
Quizzes
Test templates and examples
Graphs and charts
Homework Assignments

🚫PRECAUTIONARY STATEMENT🚫

①If I have an another lesson right after your lesson, I have to finish your lesson 3 to 5 minutes earlier.

②You can only cancel or resuchedule the lesson 12 hours before the lesson.
Once you book the lesson, you can only get 50% refund in any reasons.

Thank you so much for your cooperation in advance and I am looking forward to meeting you soon!
Leer más
Mis clases de prueba
🌻What to expect in this 30-min TRIAL LESSON🌻
・A detailed analysis of your current level
・Talk about which course you need to choose
・Explanation of class flow and homework
・Ask me any concerns and questions
・Getting to know me

This way, you can go into class knowing exactly what to expect!
Leer más
Clase de prueba
Una vez, 30 minutos
Clases particulares
60 minutos
Estadísticas del profesor
En una hora
hace 2 años
100.00%
337
13.2 media de clase
4.9
Curriculum Vitae

Educación
Bachelor's Degree
Aichi gakuin university - Aichi
Language school
TOTORO HOUSE - Hapjeong, Seoul, Korea
Learning Korean language in the school
Language school
HELP academy - Baguio city, philippines
Leaning English in the school
Language school
ILLC - Vancouver, Canada
Learning English in the school

Experiencia profesional
Teaching Japanese
CELKEN - Alabang, Muntinlupa city, Manila, Philippines
Giving group and individual lessons to Japanese learners
Teaching Japanese
Green Fields Integrated School - Green field, Santarosa, Laguna, Philippines
Giving group and individual lessons to Japanese learners
Teaching Japanese
KCD technical institute, Inc. - Alaminos, Laguna, Philippines
Giving group and individual lessons to Japanese learners
Teaching Japanese
Wellk - Nagoya city, Aichi prefecture, Japan
I taught Japanese to foreigners who lived in Nagoya city, Japan. It was an education business as a sole proprietor.
Teaching Japanese(4600+hours)
ITALKI - Online platform
Giving group and individual lessons to Japanese learners(online)
Teaching Japanese
El Dorado - Wroclawska, Olawa, Poland
Giving group and individual lessons to Japanese learners

Certificados
Teaching Japanese as a professional teacher
Online course - Online
This is the certification that I have taught Japanese as a professional teacher in a specific accredited school and I was qualified with certification.
Teaching methodology for Japanese language
Online course - Online
This is the certification that I passed the test of teaching Japanese language for an introduction to language teaching methodology
Teaching methodology for Japanese language
TESDA - Alabang, Muntinlupa city, Manila, Philippines
National certification of teaching methodology for Japanese language
Instructor's training course
YAMASA - Okazaki city, Aichi prefecture
leaned how to make a proper schedule for students
Japanese as a second language(420 hours)
ECC - NAGOYA
learned how to teach Japanese to foreigners
Ver más profesores que enseñan:
Clase de prueba
Una vez, 30 minutos
Clases particulares
60 minutos