有効期限:

00:11:34:53

(クーポンが残っています: 11)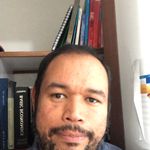 Jesus Lopez
コロンビア
•
7:20 AM (GMT-05:00)
使用できる言語
ネイティブ
,
ネイティブ
,
A2
,
A1
,
A1
自己紹介
*I accept NEW students*
Hello everyone!
First of all, I work well with (but not limited to) Spanish, German, Portuguese, Italian, French, and Hebrew speakers but speakers of other languages can learn a lot from me as well. ( I also teach Spanish in case you need it)

I was born in Maracaibo, Venezuela but I was raised in a bilingual environment so I speak Spanish and English at a native level. I am currently studying German too so that gives me a perspective of the process of learning another language.
I majored in sociology but as soon as I finished college, I started teaching English in my hometown in 2006 which means I've been an English teacher for 12 years. I have worked with mostly adults but my experience also includes working with children and teenagers as well using the conversational approach.
Since using the conversational approach trains you to teach all four skills and all kinds of language, I can train you with any area you need help with. Moreover, I am able to help you with the TOEFL® Test which can boost your professional life or it can open the door to higher education anywhere in the world where programs in English are offered.
I have also taught different levels of English ranging from beginners to advanced students so your level is not a limitation for me.
My students usually describe me as a fun, patient teacher who helps them build confidence when it comes to speaking, which can be the most challenging goal in an English learner's path. I like making emphasis on SPEAKING as well as pronunciation, but it doesn't mean I don't cover other areas. I think the best way to learn English is to incorporate it to your everyday routine, that is, reading the news, watching a T.V. series, trying to understand the meaning of song lyrics and memorizing them, and so on. English is not just another course in your curriculum, it is a way of life.


もっと見る
トライアルレッスン
One time, 30 minutes
先生の統計
数時間以内
5年前
100.00%
811
21.5 レッスン平均
5.0
レジュメ

学歴
ASOCOPI 50th Annual Conference
Asociación Colombiana de Profesores de Inglés - Medellin, Colombia
ELT: tracing back our footsteps
Ventesol 2007
Venezuela Teachers of English to Speakers of Other Languages - Caracas, Venezuela
Ventesol 2007 National Convention

職歴
Profesor de Ingles
Centro Venezolano Americano del Zulia - Maracaibo, Zulia, Venezuela.
Profesor de ingles para adultos, niños, adolescentes y preparador para la prueba TOEFL

資格
C1
ETS - Princeton, NJ, USA.
Test of English for International Communication®
CELTA
International House, Bogota - Bogota, Colombia
Certificate in Teaching English to Speakers of Other Languages
B.A. in Sociology
La Universidad del Zulia - Maracaibo, Venezuela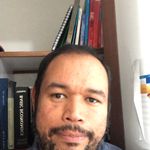 この言語を指導している先生を探す:
トライアルレッスン
One time, 30 minutes