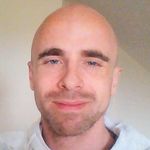 Nick Tate
영국
•
2:56 AM (GMT+00:00)
원어민 쌤 프로필
Hi, my name is Nick and I am a well-qualified and experienced English Language teacher. I am a native English speaker, and I am currently living outside Cambridge in the UK.
I've been teaching English for over 10 years. In that time, I have worked as an English language instructor in the UK, as well as in South-East Asia, and my teaching has been primarily based in the areas of IELTS and Cambridge exams preparation, English for Academic Purposes (preparation for University training), Critical Thinking and General English. I have developed an extensive range of materials and instructive techniques in these areas, and I possess considerable knowledge and expertise regarding English Language development.

Lessons are available in the areas of:
IELTS Exam Preparation
Cambridge English Exams Preparation (PET, FCE & CAE)
English for Academic Purposes
Critical Thinking
General English
Conversation and Speaking Practice

Lessons will feature:
- Engaging activities and tasks relevant to the chosen subject area
- Regular practice in the four language skills of listening, reading, speaking and writing
- Detailed written feedback provided at the end of each session
- Error correction relating to grammar, vocabulary, pronunciation, logic and cohesion issues (in verbal and written forms)
- A wide range of exercises and worksheets available to be completed during or outside of class
- Testing and assessment materials suitable for a given subject area (on request)
- Test practice and feedback for exam preparation classes
- Frequent reviews and recaps of materials and content previously covered

If you wish to ask any questions about what I can offer you as a student, please get in touch via the message service, or book a trial lesson where we can discuss your English language goals and study requirements in more depth.

I look forward to hearing from you.





더 보기
시범 레슨
One time, 30 minutes
선생님 통계
24시간 이내
4년 전
99.00%
884
18.3 평균 레슨
4.9
교육 경력

학위

경력
카테고리별 원어민 쌤 | 더 찾아보기:
시범 레슨
One time, 30 minutes