역대 최대 할인! 레슨 패키지 15% 할인 혜택.
만료일:

05:19:23:29

(쿠폰이 남았습니다.: 66)
Rosana 님은 일시적으로 이용 불가합니다.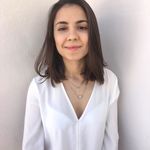 Rosana
스페인
•
6:31 AM (GMT+02:00)
원어민 쌤 프로필
Hello!

I am Rosana, a native Spanish speaker, official translator EN-SP and languages teacher. I have always been a real passionate for languages and decided to study a Bachelor's Degree in Translation and interpreting. I speak Spanish (mother tongue) as well as English and French at a bilingüal level. I have a pedagogical training for teaching languages and a vast experience in this field that you can check hereunder:

-Spanish as a Foreign Language teacher (NGO in Spain).
-Remote Spanish tutor for Italian students of the Spanish language (Italian academy based in Cesena).
-Private tutor training for Spanish and English University Entrance Exams (Freelance).
-Spanish, English and French support teacher for Primary and Scondary School students (Freelance).

I adapt my lessons to the needs of my students whichever they are: improving their fluency, receiving support lessons for their subjects at school, learning the language from scratch... and according to that, I choose among my resources the appropriate materials for each lesson focusing on the student's goal. I believe, from my experience as a languages student, that the continuous practice of the language skills, -writing, reading, speaking and listening-, is the key to mastering a foreign language.

Did I convince you? Book a lesson with me and let's start your journey! :)
더 보기
시범 레슨
One time, 30 minutes
선생님 통계
몇 일 이내
2년 전
89.00%
169
15.6 평균 레슨
5.0
교육 경력

학위
B.A, Translation and Interpreting (English and French)
Universidad de Murcia - Murcia, Spain
University degree in translation and interpreting from English and French into Spanish.

경력
Teacher of Spanish as a foreign language (ELE)
Language Lab - Cesena, Italy
Teaching Spanish to Italian students.
Teacher of Spanish as a foreign language (ELE)
Spanish Red Cross - Murcia, Spain
Spanish teaching for the social inclusion of immigrants.

자격증
Teaching training for education purposes
Ayuntamiento de Murcia - Murcia, Spain
Certificate qualifying for teaching for professional and education purposes.
Certificate in Advanced English (CAE)
Cambridge University - Cambridge
Qualification in English at a C1 level.
B2 Level in French
Universidad de Murcia - Murcia, Spain
Qualification in French at a B2 level.
Siempre recomiendo a mis alumnos que practiquen a diario algunas de las destrezas de las que se compone...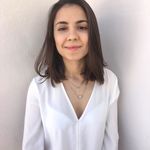 카테고리별 원어민 쌤 | 더 찾아보기:
시범 레슨
One time, 30 minutes