역대 최대 할인! 레슨 패키지 15% 할인 혜택.
만료일:

00:07:20:11

(쿠폰이 남았습니다.: 11)
Yender 님은 일시적으로 이용 불가합니다.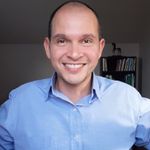 Yender Zambrano Diaz
미국
•
12:34 PM (GMT-04:00)
원어민 쌤 프로필
Hi everyone! My name is Yender, I am 37 years old, I am originally from Venezuela but I live in the United States. I started teaching Spanish to native speakers in Middle School in my home country 10 years ago, when I graduated from College, and I've taught Spanish as a Foreign Language in the United States for six years. I have a degree in Education from the Universidad Católica Andrés Bello (Caracas, Venezuela) and a degree in Philosophy from the Salesian Pontifical University (Rome, Italy). I am also a certified radio broadcaster from the Universidad Central de Venezuela and I worked 4 years as a vocal coach. I like anything related to languages and voice. I love singing, reading and listening to music.

As a Venezuelan, my native language is Spanish, I started learning English with a private tutor when I was 11 years old and then I moved to the USA as an adult, which helped me achieve fluency

I had my first language tutor at the age of 11, so I know well what a good language coach can do for you in terms of mastering a language, and that is exactly what I want to do for you: my goal is helping you build fluency based on a solid foundation. We will customize our classes to your specific level, needs and goals, and we'll make sure you reach those goals. Book a trial class with me and let's start your path to proficiency.
더 보기
시범 레슨
One time, 30 minutes
선생님 통계
매우 빠름
3년 전
100.00%
24
7.0 평균 레슨
5.0
교육 경력

학위
B.A. Education
Universidad Católica Andrés Bello - Caracas, Venezuela
B.A. Philosophy
Università Pontificia Salesiana - Rome, Italy

경력
Private Spanish teacher for Cynthia Tracy and Tim Willard
Private Spanish teacher for Linda Granville
Corporate Spanish Teacher
Capital Area Food Bank - Washington DC
Taught Spanish as a Foreign Language to the organization's staff.
Private Spanish teacher for Andy Jacob
Vocal Coach
Mayré Martínez Singing Academy - Caracas, Venezuela
Helped professional singers and voice students with vocal arrangements in English and Spanish songs
8th grade Spanish Literature Teacher
U.E. Colegio Nazaret Fe y Alegría - Punto Fijo, Falcón, Venezuela
Taught 8th grade Spanish Literature
ELE Private Tutor and Founder
Mi Clase de Espanol LLC - Silver Spring, MD
I founded this private Spanish tutoring business in Silver Spring, MD, in 2015 and have been teaching in-person private Spanish lessons since then to individuals and corporations in the DC-MD-VA metropolitan area.
Private Spanish teacher for Nancy Derr

자격증
Certified Radio Broadcaster
Universidad Central de Venezuela - Caracas, Venezuela
One of the best ways to improve your Spanish is by reading books in Spanish. In this article...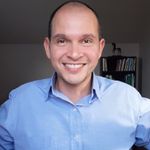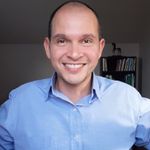 카테고리별 원어민 쌤 | 더 찾아보기:
시범 레슨
One time, 30 minutes