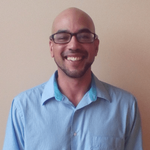 Jason Harrington
미국
•
4:32 PM (GMT-05:00)
원어민 쌤 프로필
(IMPORTANT: Please message me, or book a trial with me, before purchasing any full-length classes. I mostly offer writing and editing classes or services now, at different intensity levels, so at times my prices are set for just one particular service. It is crucial we first have a chat about your needs before we go any further.)

Hello! My name is Jason Edward Harrington (you can search my name on Google to see my work), and I'm a trained American English teacher with over 10 years of experience. I am also a published writer and editor, with articles in the New York Times, TIME Magazine, The Guardian, Vanity Fair and many other outlets. My specialty is writing and editing. I have a lot of experience helping clients with writing and editing projects in various capacities, including business writing, content writing, creative writing, ghost writing, and work for personal as well as professional websites. I have a passion for this! My rates for writing/editing projects differ depending on the project, so please, first contact me via chat if you want my help in this regard, and we can settle on a rate. I am also very experienced with coaching students with their writing in general, i.e., a writing coach.

Occasionally, I also LOVE helping intermediate to advanced ESL learners improve their English through conversational-based classes. I can adapt such classes to meet your needs through materials such as IELTS-based questions and reading classes that use magazine or newspaper articles. I can also give as much grammar and pronunciation correction as desired.

I have a master's degree in English literature and taught university students for 4 years. I've taught online for 5 years and have tutored English at various times throughout most of my life. I'm a very laidback person-- easy to talk to-- but I also know the intricacies of the English language (and I speak Spanish at about an A2 level, which can help at times!) Again, book a trial with me or send me a message before buying any full classes, so we can first determine what it is you're looking for, and whether I may be the best fit for your project. Currently I am working full time as a Senior Writer for a PR company that helps startups get publicity by ghost-writing opinion pieces for them that we then submit and get published in high profile outlets, so I am also exprienced with business and tech writing. Hope to see you soon!
더 보기
시범 레슨
One time, 30 minutes
선생님 통계
24시간 이내
5년 전
100.00%
426
4.9 평균 레슨
4.9
카테고리별 원어민 쌤 | 더 찾아보기:
시범 레슨
One time, 30 minutes