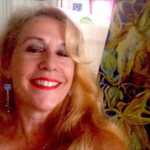 Marie Hopkins
미국
•
11:18 PM (GMT-05:00)
원어민 쌤 프로필
How are you? Sharing English and American culture with others to support individual fluency goals is what I can do for you. My name is Teressa Marie and I live in New York, NY. As I grew up on the east coast of America, in an area called New England, specifically in the state of Vermont, I have a neutral native North American accent. I finished the rigorous Cambridge University CELTA training and have a B.S. from the University of Vermont, and am a New York University, M.A. candidate. Additionally, four years of training and a life member, at the Art Students League, New York, NY brings an understanding of culture and creative disciplines to our conversations. I have taught in or with students from the countries of France, Spain, Italy, Brazil, Japan, China, Ecuador, Mexico, Turkey, Algeria, Switzerland and more.

What do you need to do to improve your English fluency? Teaching well over 1000 students for the past 20 years including ESL both online and offline has contributed to a keen understanding of meeting the needs of each learner. I have an easy going conversational approach. Most of my students already have a strong background in grammar so I teach through Conversation to support Fluency, Expanded Vocabulary, Pronunciation, Idioms, Reading, Comprehension, Writing, Corporate Meeting Preparation, Business English and Job interview Preparation. We will expand learning as needed with movies, newspaper articles, books, movies, worksheets etc.

Studying other languages certainly gives me a sensitivity to the challenges you need to reach your goals. I enjoy Literature, Current Events, Traveling, Visiting Museums, Viewing Movies, Dancing, Cooking, Hiking, and Swimming.


Wherever you are in the process of learning English we can work together to bring you much closer toward your aspirations.

I Support Your Success.




더 보기
시범 레슨
One time, 30 minutes
선생님 통계
매우 빠름
5년 전
100.00%
0
0.0 평균 레슨
새로운 원어민 쌤!
교육 경력

학위
M.A. candidate
New York University - New York, New York
Focus on American Literature
Additional Professional Experience
Ralph Lauren, Wamsutta Textiles, Ellis Island Foundation, New York City Ballet, Carnegie Hall - New York, New York
Experience in the private and non-profit sector supports English goals in and outside the workplace.
CELTA
University of Cambridge - Cambridge, England
The Art Student League
Art Academy-Studied Fine Art, Drawing, Painting, Sculpture - New York, New York
B.S.
University of Vermont - Burlington, Vermont
Scientific Related Studies

경력
ESL Instructor-OnLine
Online - Online Companies
Teaching English grammar, conversational English, test prep, accent reduction, vocabulary, comprehension, etc. I've had 780 Chats, 13,530 minutes in total talk time and have met 303 students while teaching online for the last five months. I'm prepared and ready to work with Verbling now that I have tested the waters and feel comfortable with online teaching. I would like to continue to work one on one and tailor my lessons to the needs of the students. When working with Verbling I intend to expand the number of hours I have available to work. I do appreciate your attention to my application.
English Language Instructor
St.Giles - New York, NY
Prepared creative lessons with text book and supplemental exercises to support individual learning. Focused on learning challenges and drilled for proficiency, in areas of speaking, grammar, writing and vocabulary. Taught multinational classrooms, beginner and intermediate, private and small groups. Brought students to museums, parks, and neighborhoods in New York which enriched their comprehension of current lessons.
English Language Instructor
SC GEOS Languages Plus, NYC - New York, NY
Taught multinational classrooms, intermediate, and upper level. Developed individual approaches to speaking through personal subject based conversations. Engaged students in fluent conversation with an emphasis on accent reduction and use of idioms.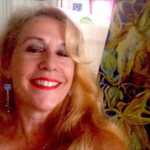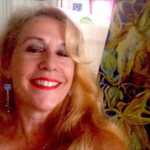 카테고리별 원어민 쌤 | 더 찾아보기:
시범 레슨
One time, 30 minutes