역대 최대 할인! 레슨 패키지 15% 할인 혜택.
만료일:

01:12:04:48

(쿠폰이 남았습니다.: 22)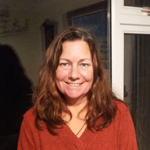 Heidi Stotesbury
스페인
•
12:50 PM (GMT+01:00)
원어민 쌤 프로필
I am a native English speaker with 19 years experience teaching English as a foreign language. During my teaching career, I have taught thousands of private students and currently have a number of students, aged from 3 years to adult, including teenagers preparing for examinations required for entry to university. In addition to this I have worked in several private academies where the students have been of all ages and many working towards Cambridge exams (PET, FCE and CAE), IELTS, TOEIC. Whilst working at Isabell International School in Phnom Penh, Cambodia, I was solely responsible for every aspect within the English Department. During the summer months over the last six years, I have worked at several Summer Schools as part of the teaching team. I have been teaching English online for the last 3 years and have given over 2,000 classes.

I like to use a variety of resources including course books and online interactive materials. Some adults have required everyday conversation and these sessions, based on dialogue and role-play, have been tailor made to their individual needs. I have also taught several groups of Chinese students in Almunecar, Spain, and these classes were geared specifically to the restaurant business. I value highly the elicitation of answers rather than rote learning. I believe in the importance of making each lesson interesting, varied and fun, while ensuring that the basic language skills: speaking; listening; reading; writing, as well as: grammar; vocabulary; pronunciation are covered.
I am an independent, hardworking and reflective person who enjoys a challenge. I use my initiative when teaching to enable me to be flexible and adaptable. I am friendly and approachable and this enables me to communicate effectively with both my peers and with students. I believe that humour is a great tool in the teaching and learning process. I take a great interest in people which allows me to be open and this encourages openness in return, allowing the teaching and learning process to be successful.

In 2002, I carried out an intensive one month CELTA course, at Sussex Downs College, Eastbourne and gained a distinction. In addition to this I hold a first class Bachelor of Science Degree. Having lived in Spain for 19 years, I am a competent Spanish speaker.

더 보기
시범 레슨
One time, 30 minutes
선생님 통계
몇 시간 이내
5년 전
100.00%
4.533
16.4 평균 레슨
5.0
교육 경력

학위
CELTA
확인됨
Sussex Downs College - Eastbourne, East Sussex, UK
I carried out the one month intensive CELTA course which included a minimum of 21 hours observation and observed lessons with tutor-student and student-student feedback. I thoroughly enjoyed this course which was reflected in my gaining a distinction.
BSc Sport and Exercise Science
확인됨
University of Brighton - Brighton, East Sussex, UK
This 3 year degree course consisted of subject areas including sports related biomechanics, anatomy, physiology, psychology, sociology and Philosophy. In the final year I specialised in the field of sociology and inequality in sport.

경력
Teacher of English as a Foreign Language
Academia Inter - Almunecar, Spain
Teaching English to students of ages 3 years to adult. Most of the older students were working towards Cambridge exams such as PET, FCE and CAE and my students had I a 95% pass rate. I would say that this is one of the strongest areas of expertise.
Teacher of English as a Foreign Language
Isabel International School - Phnom Penh, Cambodia
Teaching English to children ranging from 3 to 18 in a Private school setting. I was solely responsible for the English Department and all aspects of classroom management.
Teacher of English as a Foreign Language
Eastbourne School of English - Eastbourne, United Kingdom
Teaching English, to students ranging from 16 to adult of many nationalities including European, Middle Eastern, Asian and South American. The classes were based on conversation, pronunciation, vocabulary and incorporated grammar identified as needing attention.
Teacher of English as a Foreign Language
Self-Employed - Motril, Salobrena and Almunecar, Granada, Spain
Teaching English to Spanish students ranging from 4 years to adults. The classes were based on individual students´ requirements and included conversation, pronunciation, intonation, vocabulary, grammar, reading, writing and listening. The students were continually assessed and the classes adapted as and when necessary.
Lecturer and Research Student
University of Brighton - Brighton, United Kingdom
Lecturer of Social Perspectives in Sport and Research Student working towards a PhD. During my work as a personal tutor, I helped undergraduate students with academic writing and I am very experienced with academic terminology and style. both in writing and giving presentations.
Teacher of English as a Foreign Language
Carlos Summer Schools - Almunecar, Spain
Teaching conversational English, to young French adults, through activities such as a historical tour of the local landmarks. The students range from complete beginners to competent English speakers
Teaching English as a Foreign Language
italki - Hong Kong
Teaching English online to students all over the world, I have built up a profile of about 50 students and accumulated several hundred hours of classes. As well as teaching General English to all levels, I have been preparing students for Cambridge exams FCE and CAE, IELTS and BULITS (English for Business Use). I have also helped undergraduate and postgraduate students prepare for exams, presentations and written work eg dissertations.
카테고리별 원어민 쌤 | 더 찾아보기:
시범 레슨
One time, 30 minutes