역대 최대 할인! 레슨 패키지 15% 할인 혜택.
만료일:

00:17:20:17

(쿠폰이 남았습니다.: 11)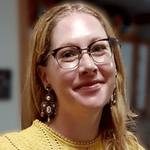 Alexis CM
대한민국
•
3:34 PM (GMT+09:00)
Active Promotion (

5%

off)
FIRSTLESSONBONUSDISCOUNT2022
쿠폰 적용
First lesson bonus discount
원어민 쌤 프로필
Hi all! I am an outgoing, meticulous teacher who enjoys optimizing online language techniques to help you take your language ability to the next level (offline or online!) Being from Michigan in the USA but living abroad in South Korea and the UK for over 15 years, I have a neutral accent and insight into international speaking patterns of English using populations. I offer structured lessons, not just 'free-talking' (although freestyle is incorporated!) so you have a modicum of measurement to monitor progress. Additionally, working with a consistent teacher who matches your language approach and style is a phenomenally valuable way to see improvements. A language geek myself (speaking Spanish/Korean), I affirm that experience instills a certain unique passion and awareness toward the interactions I can guide you through in the online lesson. Hope to see you soon. 🥰👍
더 보기
선생님 통계
매우 빠름
4년 전
100.00%
2
0.0 평균 레슨
새로운 원어민 쌤!
교육 경력

학위
Masters of Education, TESOL
확인됨
West Virginia
Teaching English to Speakers of Other Languages
Bachelor of Arts
확인됨
Michigan
Interpersonal Communication and Spanish language

경력
Professor of English Language & Literature
Gyeongsang National University - Jinju, Korea
Focus on English Conversation and Composition
British English to American English editor
UK
Content Specialist in Business English and Writing
Interpersonal Communication and Spanish language
카테고리별 원어민 쌤 | 더 찾아보기: