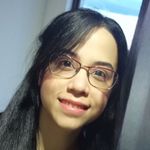 Astrid Machado
콜롬비아
•
6:15 AM (GMT-05:00)
원어민 쌤 프로필
¡Hola! :) Do you want to learn Spanish? Learn with me!

I was born in Venezuela. I lived in Venezuela all my life until 2017 when I moved to Bogotá, Colombia. I earned a degree on *"Teaching Spanish as a Foreign Language"* from the University Rey Juan Carlos. I enjoy learning and teaching languages. My student's happiness and joy along with their progress in the target language are my biggest recompense. My students motivate me to work even more effectively and to prepare interesting lessons for them. 

It's a pleasure for me to help you learn a new language or practice with what you've already learned about the language. I believe understanding a new language and culture can be life-changing, in an exciting and meaningful way but I'm here to make you feel confident and happy during that process. My lessons will focus on your needs, no matter if you have problems with pronunciation, vocabulary, or grammar.

In 2016, I decided to start teaching the language, now I have more than 8000 lessons given online. I have five years of experience teaching and one of the best things I love about teaching a new language, it's to learn so much about other cultures.

If you wonder how I organize the lessons, please read below

1. Beginners
- You'll learn basic alphabets and how to write and pronounce them clearly, basic verbs (conjugations) and nouns, and how to make basic sentences from them

2. Intermediate
- I'll help you with building up new vocabulary and expressions, practicing the tenses with dynamic activities
- In the meantime, you'll learn about different tones and connotations

3. Advanced
- You can choose a topic, and we can discuss it together or we can just have random conversations.
- During the discussion, I'll correct your pronunciations and teach you better expressions to express your opinions

**P.D: I'M NOT WORKING WITH CHILDREN RIGHT NOW**
더 보기
나의 체험 레슨
Let's take this lesson to know each other a little bit, in this way I will be able to know your level in the language, you can share your goals with me during the learning process, also at the end of the lesson I always give feedback about your Spanish and explain a plan for you according to your level.
더 보기
시범 레슨
One time, 30 minutes
선생님 통계
매우 빠름
5년 전
100.00%
227
12.6 평균 레슨
4.8
교육 경력

경력

자격증
Partamos del hecho de que el inglés es una lengua históricamente germánica (Germanic), mientras que el...
1. A otro Perro con ese Hueso Expresión con la que se rechaza algo como increíble ¿Me dices que has visto...
카테고리별 원어민 쌤 | 더 찾아보기:
시범 레슨
One time, 30 minutes