역대 최대 할인! 레슨 패키지 15% 할인 혜택.
만료일:

03:21:53:23

(쿠폰이 남았습니다.: 44)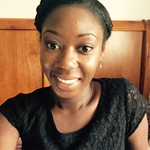 Brittany Brittany
미국
•
10:01 PM (GMT-04:00)
원어민 쌤 프로필
Hello!! My name is Brittany Briggs I was born and raised in the USA. Currently I live in Michigan which is very north of USA but extremely close to Canada. English is my first language and I'm learning Spanish on a daily basis. I have been teaching English as a second language for four years. After college where I majored in English and graduated with a bachelors of English and a minor in Communications, My teaching experience began at a local shelter where I found many families from different countries who needed help learning the English language. I helped over 100 families become fluent in the English language and I can help you too. I have also helped students communicate better with their peers as they learn English as a second language.

My specialty area is Business English because I know how important it is for people to be able to communicate in the business world using their newly learned English. Over the years my students have asked me to focus on topics such as Job interviews, Real Estate, client communication, employee to employer communication and etc. We can focus on whatever area you feel is necessary so do not hesitate to let me know what you want to learn.



더 보기
시범 레슨
One time, 30 minutes
선생님 통계
몇 일 이내
8년 전
98.00%
4,006
11.5 평균 레슨
5.0
교육 경력

학위

경력
카테고리별 원어민 쌤 | 더 찾아보기:
시범 레슨
One time, 30 minutes