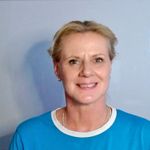 Bronnie Caradona
미국
•
2:35 AM (GMT-04:00)
원어민 쌤 프로필
My name is Bronwyn, but students and friends usually call me Bronnie, which I prefer as it seems friendlier.
I have taught English as an additional language to students of all ages and levels of proficiency from several regions around the world. I also happen to hold a high school teacher license here in the US.
Being an enthusiastic language learner myself, currently German, I have a sound understanding of the process of language learning and the patience it takes from both learner and teacher, alike. I love watching the students' confidence grow as they start to realize that the skill of speaking another language proficiently is within reach.
A variety of teaching techniques and teaching experience come with me to the classroom from my work with Berlitz, my training with The Berlin School of English, the TESOL corporation, and of course formal teacher preparation and theory and practical application as a licensed high school teacher. But most of all, I bring encouragement and enthusiasm to lessons. I look forward to working with you on your English.

더 보기
나의 체험 레슨
In my free trial lesson, you can show what you already know about speaking English but come away with a new sentence frame to add to your repertoire.
I will show you a captioned picture or short article, depending on your level, and get you to comment on the picture/article.
We will then take a phrase/sentence from your comment or the article and build a scaffolded dialogue around it.
We will end the lesson focusing on that phrase/sentence again and apply it to your own life.

더 보기
시범 레슨
One time, 30 minutes
선생님 통계
몇 시간 이내
8달 전
96.00%
63
8.1 평균 레슨
4.9
교육 경력

학위
CELTA
Cambridge Assessment English - Cambridge via The Berlin School of English
Teaching English to Speakers of Other Languages
TESOL
TESOL International Association - USA
Teaching English to Speakers of Other Languages

자격증
Teacher License
State of Nevada - Nevada, USA
카테고리별 원어민 쌤 | 더 찾아보기:
시범 레슨
One time, 30 minutes