역대 최대 할인! 레슨 패키지 15% 할인 혜택.
만료일:

01:17:02:15

(쿠폰이 남았습니다.: 22)
Christina님은 현재 새로운 학생을 받고 있지 않습니다.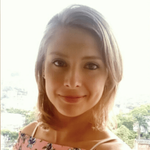 Christina G.
미국
•
1:52 AM (GMT-05:00)
원어민 쌤 프로필
Hello!!!!! Hola!!!!!! My name is Christina and I am a graduate certified TESOL instructor! I have more than six years experience teaching English as a Second Language to both children as well as adults. I have taught internationally in such locations including: South Korea, Nicaragua, Bolivia, and in Colombia, South America. I love teaching all levels and all ages and am constantly making improvements to my teaching style in order that my classes be as efficient and effective as possible.

In the time allotted we will cover grammar, sentence structure, pronunciation, as well as practice and enhance you or your family member's conversational skills!!! However, if there are particular areas in which you would like to focus (accent reduction, a trip to the grocery store, basic conversation vocabulary, upcoming job or college interview) I will hone in on the skills you will need in order to be successful.

****Classes range from Beginner to Advanced English.

============================================================

IMPORTANT:
****Any inappropriate or vulgar language or communication of any kind during class or through messaging will result in immediate termination of lessons. Please stay professional. Otherwise, this is not the place for you.

============================================================

VERSION EN ESPAÑOL
Un poco acerca de mi experiencia: Tengo experiencia enseñando ingles desde hace algunos años en lugares tales como Asia y Sudamerica. Adicionalmente, estoy certificada en la enseñanza del inglés (TESOL). Siempre me han gustado mucho aprender nuevos idiomas asi que asi como tu eres estudiante de idiomas yo también lo soy. Aprender otro idioma puede ser uno de las mejores cosas para tu carrera y para tu vida en general. Así que, empecemos la aventura! Te espero!

*****Si usted habla ESPAÑOL, igual estoy disponible para enseñar los fundamentos... para que aprendas bien las reglas de la gramática !! 😉 Simplemente, mándame una mensaje para que empecemos! Hasta Pronto!


~~~~~~~~~~~~~~~~~~~~~~~~~~~~~~~~~~~~~~~~~~~~~~~~~~~~~~~~~~~~~~~~~~~~~~~~~~~~~~~~~~~~~~~~~~~~~~~~~~~~~~


***IF YOU MISS A LESSON:
Just as you value your time, I also value our time together and will always be punctual unless there is an emergency or technical issue. However if you can not attend your lesson, you are able to receive a 50% refund through Verbling if you MUST cancel, within the 12 hours prior to your lesson.

***IF YOU ARE LATE FOR A LESSON:
Again, please keep in mind that time is a valuable thing. I will always wait in the classroom 15 minutes into the lesson before leaving. You may contact me via Verbling to notify me that you have arrived late to the classroom and the remaining time we will use for your lesson.
~~~~~~~~~~~~~~~~~~~~~~~~~~~~~~~~~~~~~~~~~~~~~~~~~~~~~~~~~~~~~~~~~~~~~~~~~~~~~~~~~~~~~~~~~~~~~~~~~~~~~~

Thanks and I hope to hear from you soon!!!
~Christina





더 보기
시범 레슨
One time, 30 minutes
선생님 통계
24시간 이내
6년 전
100.00%
2.422
21.7 평균 레슨
5.0
교육 경력

학위
Master of Education
Regent University - Virginia Beach, VA
TESOL (Teaching English to Speakers of Other Languages
BA PSYCHOLOGY
Taylor Univeristy - Indiana, USA
MINORS: STUDIO ART & MUSIC - VOCAL PERFORMANCE

경력
EFL (English as a Foreign Language)
Medellin, Colombia
During the second semester taught regular private adult classes. Students ranged from beginner (A1) to advanced (C1) levels.
EFL (English as a Foreign Language)
La Enseñanza Colegio - Medellin, Colombia
Taught English as a Foreign Language for one year in a private school. Taught 6th and 11th grade following the Cambridge textbook and material. Additionally was in charge of English Language/Immersion Day and required to prepare material and activities for all grades Pre-K to 10th grade.
EFL (English as a Foreign Language)
Private Instruction - Bolivia, South America
• Taught between 15-20 students on a weekly basis; 6 hours weekly for each group or individual class • Organized and scheduled regular weekly classes for students ranging from ages 9 to 50 • Created a curriculum with lesson plans for each week using a variety of resources including media, games, in-class and out-of-class worksheets, conversation, and monthly quizzes and tests in order to further language skills of students
EFL (English as a Foreign Language) Instructor
Yumkwang Presbyterian Church - Seoul, South Korea
Summer English Camp Instructor teaching English to children and adolescents, as well as adults up to five (1 hour) classes weekly.

자격증
GRADUATE TESOL (TEACHING ENGLISH TO SPEAKERS OF OTHER LANGUAGES) CERTIFICATION
확인됨
Regent University - Virginia, USA
카테고리별 원어민 쌤 | 더 찾아보기:
시범 레슨
One time, 30 minutes