역대 최대 할인! 레슨 패키지 15% 할인 혜택.
만료일:

00:13:27:36

(쿠폰이 남았습니다.: 11)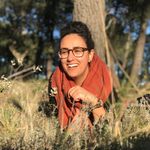 Diane Sbihi
터키
•
12:27 PM (GMT+02:00)
나의 언어
원어민
,
원어민
,
C1
,
C1
,
B1
,
A2
원어민 쌤 프로필
I will not teach you. I will coach you.

Because after years of teaching and learning myself - a good teacher is before all a good learner - I discovered that the journey of learning involves much more than a simple "data" transfer : it is about meeting the unknown, overcoming the obstacles found in what you're learning as well as in yourself, gaining self-confidence, and developing a new self that not only knows how to, but also enjoys learning. Anything.

Now, in practical terms : I love creating a fun, relaxed, and effective program for your to learn through an enjoyable experience. A personalized and effective approach tailored to your personality, your needs, your goals, and your way of learning. Because the best way of teaching you is your own way of learning.

Finally, in technical terms : I am a qualified teacher from the wordly famous Alliance Française, and I have been teaching professionally French and Arabic since 2012 (one-to-one lessons and groups). I have worked with people with all sorts of backgrounds, from beginners to advanced, native English speakers to non-native English speakers, children to CEOs, teachers to professional rugby players. And guess what ? I love teaching because I also love learning : I taught myself English, Spanish and Catalan (and cracking on Turkish now), I trained as a dietician, I took a psychology course, and I am a passionate dancer (contemporary, ballet, salsa, jazz…) and singer (Just starting though. Don't ask me to sing please… just yet!)



더 보기
시범 레슨
One time, 30 minutes
선생님 통계
몇 시간 이내
5년 전
100.00%
917
20.3 평균 레슨
5.0
교육 경력

학위
BTS Diététique - Higher National Diploma in Dietetics
확인됨
CNED - France

경력
Interprète Anglais - Français / Arabe
Translation.ie - Dublin, Irlande
Enseignement du Français et de l'Arabe - Teaching French & Arabic
Irlande
Individual & Group tutoring classes for Adults & Children - All levels - Personal & Professional purposes

자격증
Formation en Psychothérapie - EMDR
DAEFLE - Diplôme d'Aptitude à l'Enseignement du Français Langue Etrangère
확인됨
Alliance Française - France
Diploma in teaching french as a foreign language - Spécialisation : Français sur Objet spécifique
I've been teaching french to English native speakers for some years now, and we made together a sort...
Practice your French… playing ! Practicing French and playing at the same time? Oui, bonne idée! So...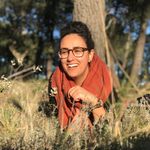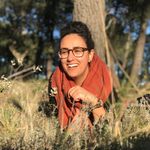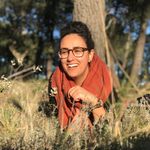 카테고리별 원어민 쌤 | 더 찾아보기:
시범 레슨
One time, 30 minutes