역대 최대 할인! 레슨 패키지 15% 할인 혜택.
만료일:

03:07:07:51

(쿠폰이 남았습니다.: 44)
시범 레슨
One time, 30 minutes
선생님 통계
1시간 이내
4년 전
97.00%
166
9.8 평균 레슨
5.0
교육 경력

학위
COURSE OF GRAMMAR FOR THE SPANISH LESSON
International House
Online theoretical and practical training on pedagogical grammar in the Spanish class: strategies for teaching the formal language system, how to explain grammatical structures, designing meaningful activities for learning grammar, how to evaluate proposals for teaching grammar in the Spanish classroom.
COURSE OF TEACHING SPANISH AS A FOREIGN LANGUAGE
INTERNATIONAL HOUSE MADRID - MADRID (SPAIN)
Intensive instructor-led on-site course within the prestigious teacher training program of International House, consisting of 60 hours of theory and 60 hours of coached practice teaching to groups of 4-8 adults levels A1-B1 (120h). Learned: didactic planning, classroom management, group dynamics, cooperative learning, teaching 1-to- 1 lessons, correcting in the classroom and CEFR levels, as well as language analysis and its use in the classroom, teaching Spanish grammar (subjunctive and past tenses), teaching vocabulary and language skills.
MASTERS DEGREE ON COMMUNICATIONS (BAC+5)
UNIVERSIDAD COMPLUTENSE DE MADRID - MADRID (SPAIN)
Keen interest in Narratology, Scriptwriting, Communication Theory and Information Theory.

경력
Teacher of Spanish
Independent - Luxembourg
Lessons in person to adults, in clients's homes or offices: 1-to-1 as well as group lessons (5 to 8 students); levels A1-B1; teaching General Spanish and Conversation programs.
EDITOR/TEACHER OF SPANISH
DEKIRU - HYDERABAD (INDIA)
Design of a Spanish language course covering levels A1 up to B2 based on an animation series and audiovisual content for Dekiru Language Solutions, an Indian start-up based in Hyderabad (Andhra Pradesh). Accountable for the design of the program and syllabus, the creative writing of the script and dialogues, and the design of the practice exercises and evaluation. Also, taught Spanish as a foreign language levels A1 to B1 to groups of 4 to 6 children in Dekiru's classroom. The lessons were a backup or support to Indian students enrolled in the International School in Hyderabad that were finding difficulties with the Spanish taught at school. Obtained excellent results, measured with students performance at school's evaluation, with tailored lessons and material.
TEACHER OF SPANISH
UIC LANGUAGES - LONDON (UK)
Teaching Spanish as a foreign language in this prestigious academy in central London following International House methodology: language immersion and a deductive approach to language rules. I accomplished excellent results regarding students motivation, involvement, improvement and continuity with a creative approach to creating fun engaging lessons, exercises, and materials. Taught levels A1 to B2 to: • groups of 6-15 adults in UIC's classrooms • groups of professionals for BBH advertising agency, a UIC's client • 1-to-1 lessons in UIC's classrooms.
El error más común Cuando empezamos con una nueva lengua y decidimos tomárnoslo con calma al principio...
The mistake When we start with a new language and we decide to take it easy at first we are taking the...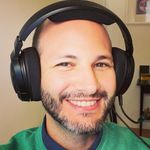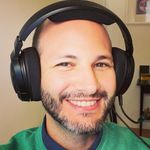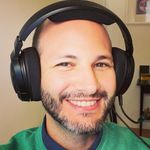 카테고리별 원어민 쌤 | 더 찾아보기:
시범 레슨
One time, 30 minutes