Juan Francisco 님은 현재 새로운 학생을 받고 있지 않습니다.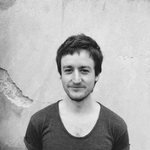 Juan Francisco
멕시코
•
9:06 PM (GMT-05:00)
원어민 쌤 프로필
Hello! My name is Juan Francisco and I live in Mexico City. I enjoy books, movies, music, and culture in general. I'm very keen on getting to know diverse people and understand their context and their thoughts. I have a bachelor's degree in Latin American Studies and a certificate in Teaching Spanish as a Foreign Language, both from the National University of Mexico (UNAM).

I've been a teacher for 5 years. I adore languages. I've studied English, French, German and Italian, so I am very aware how difficult it is to learn a foreign tongue. I know how to make the process enjoyable and effective, I can give you lots of tips and guide you through it skillfully.

My classes are tailored to each student, so your needs and objectives are met. Conversation is a great way to make use of online lessons, we can talk about anything you want. We'll complement it with doses of grammar, and I'll also function as a "content-jockey". I'll always have a suggestion, depending on your level, for a book, a movie, music, a YouTube channel, or an app, etc.

I truly believe in input-based learning and the Natural Approach. Looking back, that's how I learned English when I was a teenager, just enjoying cultural material without realizing I was studying. I consider having fun with compelling content the best practice. However, I also think that spending a little time with grammar (like looking at a map during a hike) can be very useful and speed up the process.
더 보기
나의 체험 레슨
During the trial lesson we will get to know each other a bit. I will ask you about your history with Spanish and your goals. Then we can talk about the structure of the class, the methodology, what you prefer in that area and my own recommendations (you are the boss). Afterwards we will try to speak a little Spanish, if your level allows it, and we will have a few more minutes to answer your questions and hear your comments. Don't stress! It will be thirty gentle and friendly minutes.
더 보기
시범 레슨
One time, 30 minutes
선생님 통계
24시간 이내
3년 전
100.00%
659
12.8 평균 레슨
5.0
교육 경력

학위
DIPELE
확인됨
Universidad Nacional Autónoma de México - Ciudad de México
Certification in Teaching Spanish
Licenciatura en Estudios Latinoamericanos - Bachelor in Latin American Studies
확인됨
Universidad Nacional Autónoma de México - UNAM - Ciudad de México
Historia, Literatura, Filosofía y Ciencias Sociales de América Latina. Mi especialización fue en literatura.
When it comes to the difference between ser and estar, most students have been given the explanation...
카테고리별 원어민 쌤 | 더 찾아보기:
시범 레슨
One time, 30 minutes