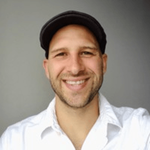 Kyle FitzPatrick
미국
•
6:48 AM (GMT-05:00)
원어민 쌤 프로필
Hi

I specialize in teaching Conversational English Fluency and IELTS Exam Preparation. I've been teaching English full time for more than 6 years to people from all over the world with diverse backgrounds and goals.

My lessons encompass a range of skill-building activities with a focus on conversational fluency. For students studying for the IELTS exam, I have developed a complete course to help you achieve a band score of 7+.

I've helped many students accomplish their goals; getting a new job, passing an exam, moving to a foreign country and more. I have had the opportunity to work with students, scientists, professors, computer scientists, analysts, business owners, doctors, advertisers, bankers, actors, directors and others.

I care about my student's success. Students with dedicated teachers stay motivated and learn faster. I encourage my students to engage in conversation, take risks and have fun. I try to keep our classes interesting and more importantly, authentic. The improvements you make in class should carry over into the "real world." My goal is to help you reach fluency by giving you the guidance and feedback that you need, improving your English and increasing your confidence so that you'll be prepared for any situation!

Throughout our conversations, you will receive constant feedback and corrections on words and phrases that you have trouble with, along with personalized suggestions on how to improve! I'll help you to speak confidently, fluently and naturally.

If you have any questions, just send me a message!

더 보기
나의 체험 레슨
A trial lesson is your opportunity to tell me more about your problem areas and goals. It's important that I know why you believe you are struggling and what you hope to achieve. It's also my opportunity to hear you speak so that I can evaluate your English and give you feedback about what we should focus on during our classes. We'll also talk about how to make improvements depending on your problems and/or goals and we'll begin to create a plan. Of course, you can also ask me anything you want!
더 보기
시범 레슨
One time, 30 minutes
선생님 통계
몇 시간 이내
6년 전
100.00%
2.002
14.5 평균 레슨
5.0
교육 경력

학위
B.A. Anthropology
University of West Florida - Pensacola, Florida, United States
Focus in Cultural Anthropology and Maritime Studies

경력
Teaching English
Lima, Perú
I am a native speaker of English and I have worked both online and at an English academy in Lima, Perú.

자격증
Advance Certificate in Teaching English as a Foreign Language
TEFL Full Circle - Bloomsbury, London
120 Hour Professional TEFL Course
카테고리별 원어민 쌤 | 더 찾아보기:
시범 레슨
One time, 30 minutes