Malia님은 현재 새로운 학생을 받고 있지 않습니다.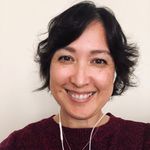 Malia Yoshioka
터키
•
5:53 PM (GMT+03:00)
원어민 쌤 프로필
NOTE: I'll be traveling in November with a very limited teaching schedule until the 12th of December. I apologize for any delays in responding to your messages. See you in December!

----

Aloha! My name is Malia and I'm a native English tutor from the United States. I was born and raised in the beautiful islands of Hawaii, but I've traveled all over the world (42 countries and counting) and I've encountered many languages during my travels, including Japanese, French, Spanish and Turkish.

I received my CELTA certificate to teach English to adults and I've taught in language schools, private schools and universities, as well as individual students and executives looking to improve their general or business English. In the business world, I have personal experience working in a variety of fields: retail sales and management, operations, human resources, accounting, legal, communications/PR and as an Executive Assistant to the CEO of a nonprofit.

I specialize in conversation classes to improve your fluency and expand your vocabulary. I believe that the best way to learn a language is through topics that are engaging and fun so we will often work from material relating to your interests or hobbies, emails or situations from your work, role plays you might encounter traveling, videos like TED Talks, or from topics in the news. If you've got a job interview or work presentation coming up, I'm happy to help you prepare and practice for it.

Although you will get some corrections while speaking during class, I find that it's usually best to focus on error correction at the end of a session, so that it doesn't hinder your fluency. My goal is to help you to become confident and comfortable using English in your everyday life.

I'm looking forward to meeting you! =)
더 보기
시범 레슨
One time, 30 minutes
선생님 통계
몇 시간 이내
6년 전
100.00%
1 791
24.1 평균 레슨
5.0
교육 경력

학위
A.S. Paralegal Studies
Kapiolani Community College - Honolulu, Hawaii (USA)
Graduated with honors; Phi Theta Kappa honor society member; recipient of Hawaii Paralegal Association Scholarship (2006)

경력
Native English Tutor
Berlitz - Istanbul, Turkiye
I've completed the Bertlitz IQP and give lessons to both groups and individual students in the Berlitz method.
Native English Tutor
British Side - Istanbul, Turkiye
I teach group and private lessons to adults, including IELTS prep. I've also taught teenagers from intermediate to advanced levels.
Native English Tutor
Dragoman Akademi - Istanbul, Turkiye
I deliver one to one lessons for clients wishing to improve their business English or general English skills.

자격증
CELTA (Pass B)
확인됨
ITI - Istanbul - Istanbul, Turkiye
카테고리별 원어민 쌤 | 더 찾아보기:
시범 레슨
One time, 30 minutes