Marika님은 현재 새로운 학생을 받고 있지 않습니다.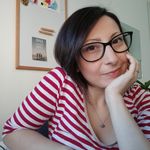 Marika
이탈리아
•
6:57 AM (GMT+02:00)
원어민 쌤 프로필
I'm Marika, I teach Italian, and my teaching method is based on number 5!

That doesn't mean that you can learn Italian just practicing 5 minutes a day. And I can't promise that in 5 week you'll be perfecly fluent. I'm sorry! That doesn't depend on me: that depends on you!

But what I can promise is that using this Method you will change the way you learn languages. And that includes Italian, of course.

This Method is based on 5 Italian letters, that happen to be vowels, each one corresponding to an Italian verb:

A - ACQUISIRE - AQUIRE
E - ESAMINARE - EXAMINE
I - INTERORIZZARE - INTERNALIZE
O - ORGANIZZARE - ORGANIZE
U - USARE - USE

If you are curious to know more about this Method you can book a lesson, become a student and I'll be glad to be your Italian language teacher!



And here are 10 more things about me:

- I'm 35
- I'm from Milan
- I studied Art History and Museology at University
- I am certified to teach Italian as second language (DITALS I)
- I own a personal brand -Questione_di_tattica- to share ideas with teachers
- I'm a happy wife and proud mother
- Every year I choose a different theme to inspire me and current theme is "il colore grigio"
- My life goal is to teach to students coming from 100 different Countries
- I don't like espresso as much as american coffee - but my mum still loves me
- And I believe that pinapple pizza is still pizza!
더 보기
시범 레슨
One time, 30 minutes
선생님 통계
몇 시간 이내
6년 전
99.00%
331
33.2 평균 레슨
4.9
교육 경력

학위
Laurea Magistrale in Storia dell'Arte (History of Arts Master's Degree
Università degli Studi di Firenze - Firenze, Italia
Laurea in Scienze dei Beni Culturali (Cultural Heritage Bachelor's Degree)
Università degli Studi di Pavia - Pavia, Italia

경력
Creatrice di contenuti didattici
Questione_di_tattica
Docente di lingua italiana per studenti Erasmus
Università degli Studi di Parma - Parma, Italia
Insegnante di lingua italiana per adulti migranti
Scuola di Italiano - Cologno Monzese, Milano, Italia
Docente di lingua italiana per studenti Erasmus
Politecnico di Milano - Milano, Italia
Tirocinio formativo (Internship)
CPIA (Centro Provinciale per l'istruzione degli adulti) - Cinisello Balsamo, Milano, Italia

자격증
Certificazione DITALS I (Teaching Certification for italian language)
확인됨
Università per Stranieri di Siena - Milano, Italia
Certificazione all'insegnamento della lingua italiana per stranieri conseguita presso istituto ISMU di Milano per conto di Università per Stranieri di Siena
QUICK GUIDE TO VERBLING TOOLS Dear Student, if you landed here there's a good chance that you are...
We are living hard times worldwide 🌍 🌏 🌎. I live in Italy 🇮🇹 and I am lucky because thanks...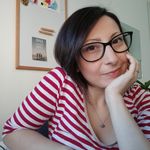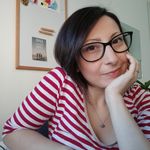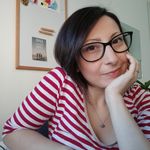 카테고리별 원어민 쌤 | 더 찾아보기:
시범 레슨
One time, 30 minutes